Reactor Engineering Expert
New
Reactor Engineering Expert
UAE Based
United Arab Emirates
Sector: Nuclear Operation, Maintenance & LTO
Category: Public Sector and Government
Based on recent events with Reactor Engineering (RE) at our Client Power Plant, we are seeking for an expert technical support. The right candidate is required to have a reactor engineering technical expertise with startup and/or 10 years minimum operating experience in a commercial nuclear power plant.
The deliverables that are expected from these services are:
Direct support of key issues such as reactivity management and improving RE interface with Operations
Perform Core monitoring activities
Monitoring fuel performance
Review/revise procedures and processes to improve performance to best industry practices
Developing and implementing required human performance tools in procedures and processes according to best industry practices in Reactor Engineering
Review performance and knowledge level of less experienced engineers to determine gaps in training and performance and develop mentoring and performance enhancement plans to improve their performance.
Prepare monthly reports of activities and issues addressed
Additional reactor engineering support functions as requested.
Academic Qualification and Experience:
Bachelor's Degree in Engineering or related Science.
Nuclear Power Plant engineering experience including: 10 years of relevant experience, SRO/RO Certificate, Managerial role, Power Operations, Refueling outage, start-up testing, APR-1000 maintenance and engineering experience
Required Duration: 6 months minimum up to 1 year
Reporting (Progress, KPI, etc): reports of activities and issues addressed

Arunima Dipu
Interested in this position?
You can apply directly online using the button below
---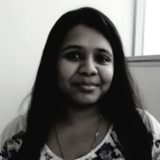 With a background in HR and Change Management, I am a proud member of Team MENA, with extensive experience in recruiting experts, mobilising talents, relocation, onboarding and offboarding of SME's internationally to support projects in the MENA Region.