New
QA/QC Engineer
Contract Position
Belgium
Sector: Nuclear Operation, Maintenance & LTO
Category: Engineering
We have a current opportunity for a QA/QC Engineer on a contract basis. The position will be based in Brussels. The contract is for a year with extension afterwards.
Mission
As a member of the "QA/QC" section you will ensure that Vendors of Tractebel and/or its Clients deliver and install their products with the highest level of quality to ensure nuclear safety at all times. Be involved in the full supply chain in a practical and industrial environment and this in an international setting.
In charge of the following activities:
* Examination and approval of the Contractor technical manufacturing and installation files of various mechanical equipment (valves, pumps, heat exchangers, piping, …).
* Verify from a quality control point of view the conformity of the fabrication documents to be in line with technical specifications and the governing construction codes and standards.
* Intervene during review and approval of material purchase specifications, non-destructive examination procedures, welding procedures, heat treatment procedures, special manufacturing procedures.
* Conduct quality control missions during manufacturing and installation of mechanical equipment. Assess the conformity of the fabrication during inspection missions at manufacturer's premises and/or during installation at the Nuclear Power Plants.
* Verify that the goods are meeting the requirements set forth in the technical and upfront approved technical and quality assurance documentation.
* Examination and approval of quality plans (PQP, ITP, …).
* Provide technical feedback in terms of the acceptance of non-conformities encountered during manufacturing without comprising the final quality of the product.
* Issue inspection reports following the templates of Tractebel or its Client. * Support the organization with quality control expertise.
Profile
* Mechanical / Electromechanical engineer with 5 years' experience in a quality control environment in an industrial context;
* Knowledge of one of the following codes & standards is an asset : ASME Boiler and Pressure Vessel Code (section II, section III (nuclear related), section V, section VIII , section IX, ASME B31.1, ASME B16.34, …), PED, RCCM, ESPN, ….
* French or Dutch speaking with a proficient professional knowledge of the English language;
* Able to work with limited supervision according to predefined methodologies;
* Work in an international context for short and long missions; * Eager to participate in the expansion of activities for the French nuclear market;
* A strong interest in manufacturing processes of mechanical equipment; * Ability to draft concise reports containing factual conclusions;
* Knowledge of quality control, fabrication processes, non-destructive testing, material technology & standards and manufacturing processes;
* Reliable and motivated to meet deadlines;
* Knowledge of the nuclear industry is a plus; * Flexible regarding time-schedule, resistant to stress.

Gintare Juozapaviciute
Interested in this position?
You can apply directly online using the button below
---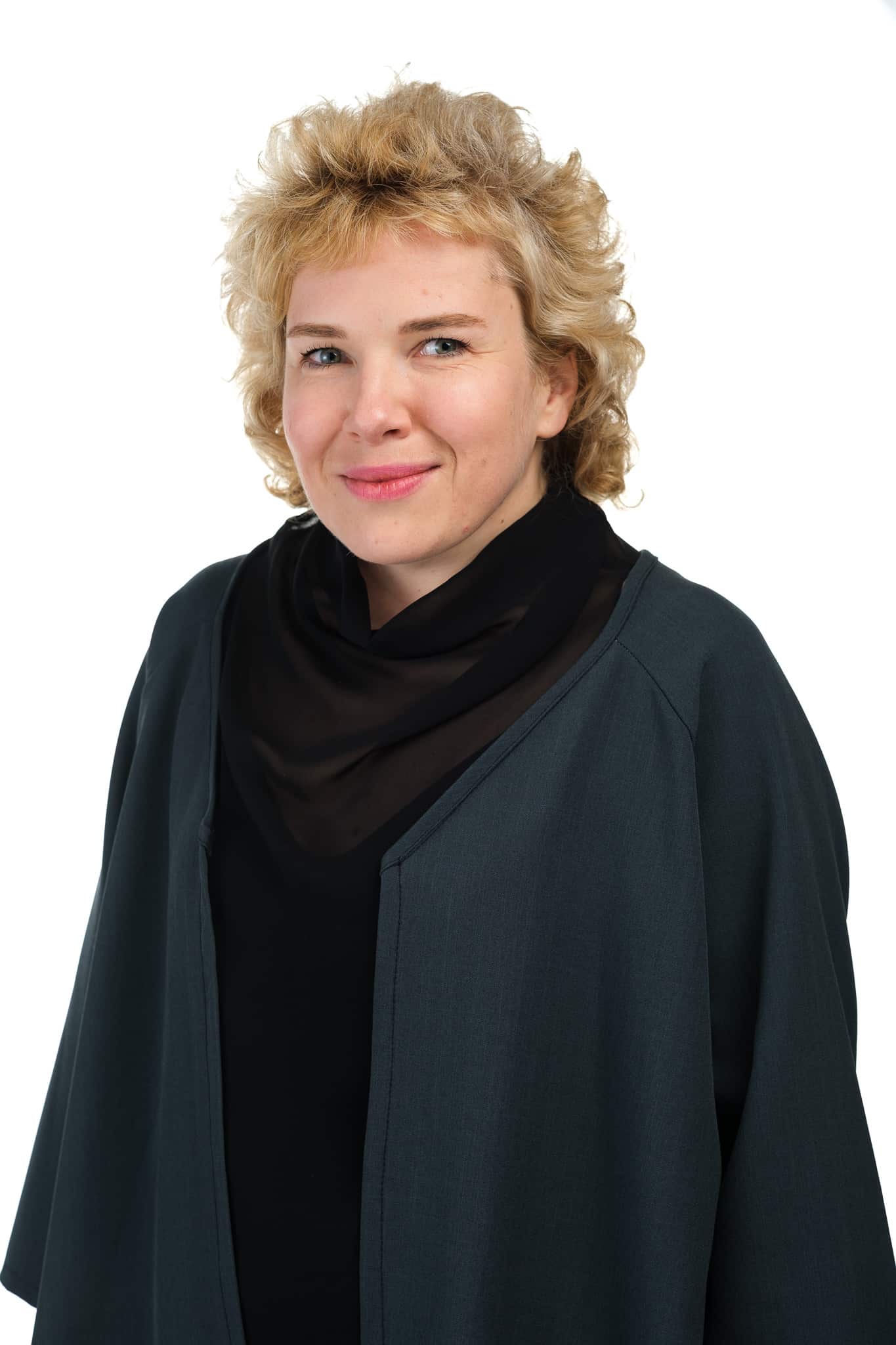 A trusted Recruitment Consultant with strong ability to manage recruiting processes and deliver high-quality results. I have a broad experience in recruiting for a wide range of roles across nuclear and renewables within UK, EMEA region and North America.