New
Project Manager
Contract
Belgium
Sector:
Category: Engineering
Overview
There's an exciting opportunity as a Project Manager based in Brussels. It's an hybrid role so you will be working from the office two days per week. This is a contract position of one year with extension for another year. For further information about this position please apply.
Role
The Department is responsible for all the projects related to the studies and the modifications of existing Belgian nuclear power plants (Doel/Tihange) including Decommissioning projects and LTO (Long Term Operation) projects. These projects can cover from the pre-feasibility studies up to final commissioning of the installations, including feasibility, design, procurement and on-site realisation activities.
Within this Department you are responsible for projects (studies and/or modifications) related to the nuclear power plants in Belgium.
Responsabilities
* Manage / follow-up the design and/or implementation of the project;
* Have the design and investment budgets established, consolidate them for the project as a whole;
* Determine the overall time schedule, control the services provided for the project and monitor the progress in terms of meeting the delivery times and the expected profitability;
* After consulting the experts, define the tasks and empower the project team (that functionally leader) to carry them out;
* Organise meetings with the client and support the client, as a partner, in the delivering added value to the project;
* Take care of internal contacts with the competence centres and support departments (legal, finance, IT, risk management, communication,…);
* Coordinate the actions at the interfaces between disciplines and verify the adequate integration of the various specialities in the project;
* Take care of the technical and commercial contacts with the clients and partners, if any, and define commercial actions when appropriate;
* Assure the relevant administrative tasks with respect of the procedures with the support of a Project Assistant.
Qualifications & Experience
* Master in engineering;
* Have 10 to 15 years of professional experience of which at least 5 years as a project manager or assistant project manager, and have knowledge of the processes of Engineering (successive stages, contractual approaches, …);
* Knowledge of Belgian NPPs is an strong asset;
* Mother tongue is French and you are fluent in English. Knowledge of Dutch as well is an asset;
* Located in the Brussels HQ with frequent visits to the Belgian NPP site (Tihange, also Doel) and occasionally visits outside Belgium;
* BA4, VCA, Habilitation to access nuclear sites are required.

Pasqualina Di Caprio
Interested in this position?
You can apply directly online using the button below
---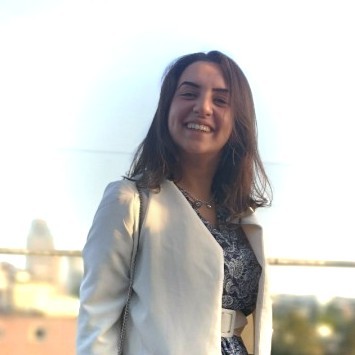 I am Pasqualina, Search and Process consultant for Europe with a background in cultural mediation, sales and recruitment. Helping people take their next steps in their career is what makes me happy and I am proud to contribute to Thomas Thors mission to create a better world!