Metal Treatment Facility Manager
New
Metal Treatment Facility Manager
Contract
Sweden
Sector: Nuclear Decommissioning & Waste Management
Category: Engineering
Are you a competent leader in the industrial field? Do you want to work in a unique industry with the opportunity to make a difference and have experience as a manager? Then this position might be right for you.
Overview:
As Unit Manager for our Metal Treatment Department, you will be responsible for all activities within the unit. This includes safety, environment, occupational health, radiation protection, quality, competence, resources, and finances.
In your immediate workgroup, you will be responsible for personnel and occupational health of three production leaders, who act as extensions of your role to the production line.
Your focus will be on driving the unit, with a significant emphasis on economics and unit performance. You are part of the extended management team and are responsible for promoting a safety culture and collaboration within the unit and the company.
The Metal Treatment Department (SMA) processes contaminated metal with the aim of reducing waste volume before disposal. This is done for both Swedish and foreign customers, as well as for the company's own operational waste. All waste volumes are processed in separate customer campaigns.
The SMA unit consists of a unit manager, three production leaders, three shift leaders (one per shift), and approximately 40 operators. To better balance responsibilities and tasks, we are undergoing an organizational change where the personnel responsibility for shift leaders and operators will be transferred from the unit manager to the three production leaders. Production leaders will have personnel responsibility for their respective shifts, which also includes occupational health and performance assessments for goal-setting and compensation.
Responsibilities:
Developing and maintaining safety analyses and STF (Safety Culture) documentation.
Participating in production planning alongside production leaders, monitoring operations, ensuring production goals are met, and initiating actions if outcomes deviate from the established plan.
Being the process owner for metal treatment and keeping the radiation protection supervisor updated on the facility's status.
Requirements:
Leadership experience and a desire to continue developing in this area.
Experience with budgeting, understanding of KPIs, etc.
Understanding of the industrial sector.
Communicative and clear in your communication.
Proficient in both spoken and written Swedish and English.

Pasqualina Di Caprio
Interested in this position?
You can apply directly online using the button below
---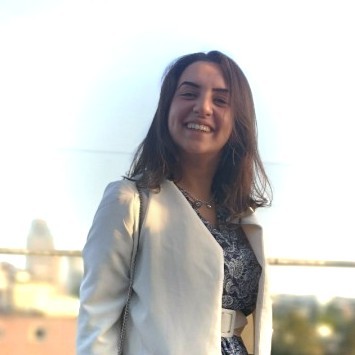 I am Pasqualina, Search and Process consultant for Europe with a background in cultural mediation, sales and recruitment. Helping people take their next steps in their career is what makes me happy and I am proud to contribute to Thomas Thors mission to create a better world!