Project Controls Engineer
New
Project Controls Engineer
Nuclear Decommissioning Opportunity
UK
Sector: Nuclear Decommissioning & Waste Management
Category: Engineering
Are you interested in being part of project controls function within an established but growing nuclear business and a growing decommissioning project portfolio?
Cyclife Group was established by EDF as part of the vision to become the European Leader in Decommissioning and Waste Management. Cyclife's decommissioning concept is a waste-led approach committed to meeting the growing requirements to decontaminate, clear and recycle materials from the nuclear industry- arising from operation and decommissioning- in order to preserve storage capacities.
What will you be doing?
You will join a project controls function to support the successful delivery of a variety of projects. Your key areas of focus will be:
* Providing support to project management
* Budget and business area cost control
* Proposals and bids input
* Business management support
* Wider group support
What about experience?
You will have a technical project controls, Earned Value Management, Primavera P6 experience and preferably within a nuclear decommissioning project setting. You won't be working alone, but as part of a lively and diverse team of other project controls disciplines and a wider engineering business.
Did you know?
Cyclife have office locations in Gloucestershire, East Kilbride, Cumbria and the Northeast and offer great flexibility around these, with remote working the norm. They also offer attractive salaries (discussed at application), company car allowance and the other normal benefits you'd expect such as holidays and pension.

Olivia Mindrila
Interested in this position?
You can apply directly online using the button below
---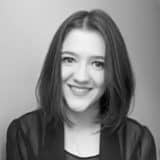 I am a Senior Search&Process Consultant focused on bringing qualified talent into the Nuclear Industry. I am set on pioneering nuclear energy being part of the solution for climate change. My passion for the industry drives me to open up discussions with anyone interested in learning more about it, and how they could become part of the journey to achieving NET ZERO.