Senior Manager, BWR – eng
New
Senior Manager, BWR – eng
OPG
Canada,North America
Sector:
Category: Engineering
JOB OVERVIEW
Ontario Power Generation (OPG) is looking for a technical advisor to oversee OPG's engineering deliverables for the SMR project; the successful candidate will provide input to the managed systems that will be put in place in preparation of unit operation. This position is to join their Darlington New Nuclear Project (DNNP) Engineering team in the role of Senior Manager, Boiling Water Reactor (BWR) – Engineering.
The Senior Manager is driven and has proven technical leadership on BWRs (equipment reliability, designed safety) and is required to lead or participate in project teams, and serve on committees to advance the safe development, operation, and maintenance requirements of Boiling Water Reactors (BWRs) for Ontario Power Generation's (OPG) Small Modular Reactor (SMR) program.
This is an exciting opportunity to be a part of OPG's SMR journey – the first of its kind in North America -where you will directly contribute to Ontario Power Generation's continued growth and success in generating safe, clean, reliable low-cost power in a sustainable manner.
Interested in this position?
You can apply directly online using the button below
---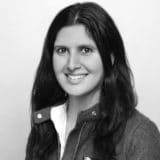 As a Principal Consultant, Recruitment Team Lead, I believe in aligning talent strategies to maximize business value.  Our team's mission is to support Canadian and global energy sector organizations to attract talent to projects in support of climate change.