Electronics Test Engineer
New
Electronics Test Engineer
Engineering
USA
Sector: Nuclear New Build
Category: Engineering
An Electronics Test Engineer is responsible for the testing and repair of various analog and power electronics systems that are directly related to Nuclear Safety. A strong candidate for this position possesses a working knowledge of analog and power electronics used in power supplies, inverters, battery chargers, and various signal conditioning and processing systems. This position will be required to develop detailed test procedures / documents for the functional testing of the specimen as well as the replacement components required for the repair. The individual will be responsible for providing detailed circuit analysis as well as detailed circuit operation justification to be documented.
Responsibilities:
Perform functional testing to generate documentation necessary for technicians to perform inspections, troubleshooting, and repair of a wide variety of analog and power electronics systems.
Create project documentation including acceptance test procedures, repair reports and technical memos for various electronics systems with and without any technical documentation or specifications available.
Translate technical aspects and requirements into formal documentation.
Read schematics and assembly drawings.
Generate equivalency evaluations for comparison of replacement components after repairs/refurbishments.
Create Dedication/Qualification paperwork of commercially available components for safety related applications in nuclear utilities.
Analyze circuitry to be able to determine theory of operation and define operating parameters.
Evaluate components for the impact to for form, fit, function and Environmental Qualification requirements.
Design/Develop test benches for testing.
Perform failure analysis of various components and recommend solutions.
Use assorted electronics lab test equipment to perform troubleshooting down to the component level.
Communicate with suppliers to resolve non-conforming purchase order requirements and materials.
Communicate with customers to answer technical questions.
Additional related tasks may be assigned by management.

Nicholas Cope
Interested in this position?
You can apply directly online using the button below
---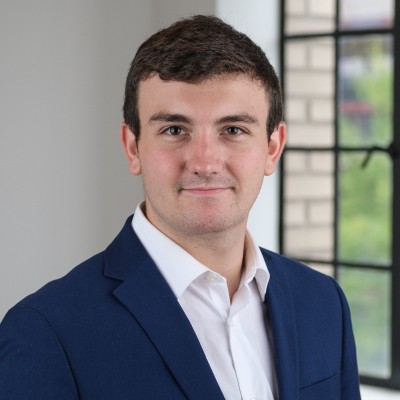 My name is Nicholas Cope, and I am a recruitment consultant for Thomas Thor. I have been with the company over a year, and I have over 3 years of recruiting experience. I was born and raised in Akron, Ohio and currently live in Cuyahoga Falls.