New
Process Engineer
Bristol
UK
Sector: Nuclear Decommissioning & Waste Management
Category: Engineering
Thomas Thor is proud to be the exclusive recruitment partner of Magnox, focusing on Decommissioning projects across UK. We are currently looking for a Process Engineer who would like to take on a position offering career development.
The organisation:
Magnox is an exciting place to be, and this role is the perfect opportunity for you to be part of their challenging mission – to manage the UK's civil nuclear legacy safely and successfully on behalf of the nation. To deliver their commitment, they need people like you who want to perform at an industry leading standard and be part of a team that continues to develop, innovate, and even exceed their greatest achievements.
Magnox understands and acknowledge the value of an inclusive working environment and celebrate the diversity this brings to the workplace. Without this approach, Magnox wouldn't be in the position they are now, being able to safeguard and secure the future of the organisation.
The Role
As a Process Engineer you will provide the required technical advice in process engineering across Magnox sites, programmes and projects.
(Please note, this role is known in Magnox as Specialist Engineer).
Hear from the Hiring Manager
"My team is made up of experienced professionals who work across all of our decommissioning sites. We carry out a range of specialised technical work across a variety of disciplines. The scope of the work will be to provide designs, verification, commissioning, technical advice, and acceptance of others work within the area of process engineering. "
Key Deliverables
Provide technical advice in process engineering to sites, programmes and projects
Write technical reports and communicate effectively with stakeholders across the business
Advise on process engineering safety matters relating to existing and new plant
Support the team with verification, review and technical advice
Advise projects on the use and implementation of relevant Magnox processes and standards
Provide support to Intelligent Customers (ICs) & Design Authority (DA) in technical areas
Provide support to IC/DA staff in technical areas.
Skills & Qualifications
Degree in suitable technical subject, National Qualifications Framework (NQF) level 6
Relevant experience in the appropriate technical area
Location
Bristol
Benefits
Flexible working – where possible
25 days (equivalent) annual leave – option to buy or sell up to 5 days each year
Participation in Company Bonus Scheme (up to £5250 per annum based on corporate objectives)
Up to 13.5% employer pension contribution depending on individual contribution amount
Access to training and development through the company performance management arrangements, supporting you in maintaining your personal Continuous Professional Development
Please be aware this role holder requires security clearance, or the ability to obtain said clearance.
Magnox value the unique differences that each of our colleagues bring to work every day and are committed to creating an environment where everyone feels respected, included, and able to perform at their best.
At Magnox we are committed to creating a workplace that is diverse and inclusive, we therefore particularly welcome applications from Women, Black, Asian and Ethnic Minorities, LGBT+ and candidates with a disability as they are all underrepresented in our workforce.

Olivia Mindrila
Interested in this position?
You can apply directly online using the button below
---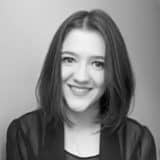 I am a Senior Search&Process Consultant focused on bringing qualified talent into the Nuclear Industry. I am set on pioneering nuclear energy being part of the solution for climate change. My passion for the industry drives me to open up discussions with anyone interested in learning more about it, and how they could become part of the journey to achieving NET ZERO.