New
Mechanical Engineer
Engineering
USA
Sector: Nuclear New Build
Category: Engineering
The mechanical engineer provides sound engineering principles in design, development, implementation, testing and evaluation (by analytical or other means) for equipment applied in nuclear safety-related projects. Mechanical Engineers produce accurate and technically proficient designs of mechanical and electromechanical equipment to support custom solutions for operating issues within a nuclear station or other nuclear operated facilities
Responsibilities
Identifies and analyzes project requirements to accurately evaluate project needs.
Ability to read and understand design/industry specifications and technical drawings.
Compiles and reviews exiting mechanical designs and specifications for purchasing or fabrication.
Collect basic information about material or equipment for projects.
Preparation of Bills of Materials and purchase orders for material.
Evaluate and provide feedback to proposals, quotes, and bids from vendors in support of the sales organization.
Selects vendors to purchase products; visit vendor facilities to conduct inspections, audits, or performance reviews and ensure that required standards are met.
Writes and coordinates test plans and test reports.
Performs engineering calculations are necessary to support critical design or analysis of equipment.
Technical execution of projects/orders and coordinating with Business Segment Team and supporting engineering staff.
Technical oversight of all project related shop work, project deliverables, and associated submittals to customer.
Produces designs and layouts for mechanical systems/equipment.
Reports status of activities timely and accurately. Establish and communicate estimated delivery dates of materials or equipment.
Meets project timeline and scheduled due dates.
Maintains complete, updated, and accurate project files that contain all appropriate engineering elements of the project.
Identify and resolve non-conformances to contractual or industry requirements.
Assist other Engineers and Project Managers when needed.

Nicholas Cope
Interested in this position?
You can apply directly online using the button below
---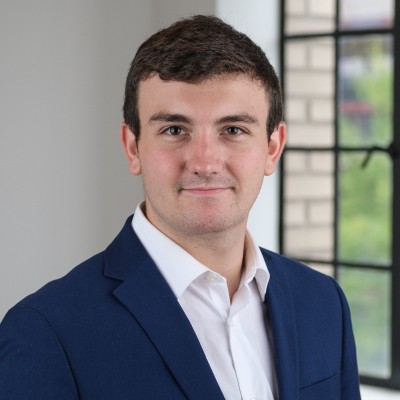 My name is Nicholas Cope, and I am a recruitment consultant for Thomas Thor. I have been with the company over a year, and I have over 3 years of recruiting experience. I was born and raised in Akron, Ohio and currently live in Cuyahoga Falls.