Project Manager – Safety Case
New
Project Manager – Safety Case
Nuclear Decommissioning Opportunity
UK
Sector: Nuclear Decommissioning & Waste Management
Category: Health and Safety
Are you interested in being part of developing and implementing a safety case for a nuclear-licensed waste treatment facility? Cyclife is looking for you.
EDF is the world's leading nuclear operators with 71 reactors in the UK and France. As such, EDF has a vision to become the European Leader in Decommissioning and Waste Management, providing services to other nuclear operators and ensuring mastery of the decommissioning process for its own fleet.
To support this vision, EDF has established the Cyclife Group to deliver commercial decommissioning and waste services in the market. Thomas Thor Associates are a proud exclusive recruitment partner of Cyclife UK.
Cyclife currently has four business lines covering: Consultancy, Site Projects, Waste Treatment and Decommissioning via a nuclear-licensed waste treatment facility in Cumbria and international facilities in Sweden and France.
As a Safety Case Project Manager, you will take ownership of the MRF safety case, providing technical expertise, developing and implementing it. Additionally, as a Safety Case Project Manager you will be responsible for:
Support to the maintenance of the radiological elements of the NSSP
Criticality assessment
Developing and maintaining hazard studies
Supporting risk assessment programme
Supporting projects delivered to customers
Supporting SHEQ&S Team
Skills and Experience
Experience working within the nuclear industry or other highly regulated industry.
Experience being involved with safety case (e.g. emergency planning, training, risk assessments)
Demonstrable ability to assemble, present and communicate complex safety arguments in a clear, well-structured manner.
This is an opportunity to join a growing business focused on ensuring nuclear safety within the industry.
Location
Ideally based in Workington (Cumbria), however flexibility around location can be discussed.
Click the apply button now to send over your CV, we will call you to discuss the role in more detail. Even if your CV is not up to date then please send the most recent version, and we can discuss your recent experience on the phone.

Olivia Mindrila
Interested in this position?
You can apply directly online using the button below
---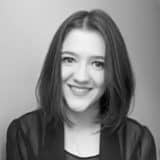 I am a Senior Search&Process Consultant focused on bringing qualified talent into the Nuclear Industry. I am set on pioneering nuclear energy being part of the solution for climate change. My passion for the industry drives me to open up discussions with anyone interested in learning more about it, and how they could become part of the journey to achieving NET ZERO.