Senior Mechanical Engineer
New
Senior Mechanical Engineer
MoltexFLEX
UK
Sector: Nuclear R&D
Category: Engineering
Would you like to be at the heart of developing the new generation of nuclear reactors? We are supporting our partner – MoltexFLEX- in seeking a Senior Mechanical Engineer to join their growing team in their efforts to contribute and respond to the world's critical necessity of clean energy. They have the technology to transform the energy landscape, ushering in a new age of clean, low-cost energy for all.
The Senior Mechanical Engineer will report to the Head of Engineering for the MoltexFLEX Stable Salt Reactor development project. The successful candidate will be responsible for the scoping and delivery of key mechanical design packages. This is an exciting opportunity to join an agile and multi-disciplined team, focused on developing technologies that can make a significant contribution to reducing global CO2 emissions.
The MoltexFLEX office is in Birchwood, Warrington, close to travel networks and various amenities.
Responsibilities
The Senior Mechanical Engineer will oversee the structural design of tanks and other mechanical components operating at high temperatures (in excess of 700°C) in a radiation environment.
Moreover, as a Senior Mechanical Engineer you will:
Support the Head of Engineering in determining ways to substantiate the functionality of the mechanical design
Identify the appropriate codes and standards to provide substantiation
Scope mechanical design and substantiation packages
Prepare and evaluate tenders for mechanical design and substantiation packages
Qualifications & experience
Degree qualified mechanical engineer or related experience with significant number of years of relevant experience
Working knowledge of Systems Engineering methods
Excellent verbal and written communication and presentation skills
Good working knowledge of civil engineering design practices and the interface between civil and mechanical structures
Proficiency in the use of engineering design and modelling tools including CAD an asset
What MoltexFLEX offers
MoltexFLEX offers the opportunity to provide nuclear engineering expertise within a diverse and growing team of engineering, safety case, and scientific professionals collectively working towards the delivery of a first-of-a-kind MSR. For those on board, it is going to be a challenging but rewarding journey.
MoltexFLEX is an equal opportunity employer. MoltexFLEX prides itself in having a team that promotes diversity, inclusion, leadership, mindfulness, high initiative, energy, and passion.
For more information about the role and organisation please click the "Apply for this position" or contact me directly to discuss further.

Olivia Mindrila
Interested in this position?
You can apply directly online using the button below
---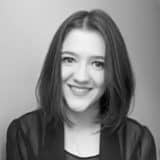 I am a Senior Search&Process Consultant focused on bringing qualified talent into the Nuclear Industry. I am set on pioneering nuclear energy being part of the solution for climate change. My passion for the industry drives me to open up discussions with anyone interested in learning more about it, and how they could become part of the journey to achieving NET ZERO.