New
Senior Civil Engineer
Nuclear Decommissioning Opportunity
UK
Sector: Nuclear Decommissioning & Waste Management
Category: Engineering

Are you a civil engineer with experience on major infrastructure projects and looking for a new opportunity? Magnox is presenting you a Senior Civil Engineer position based at Hunterston, with a 4-working day week.
Magnox is an exciting place to be, and this role is the perfect opportunity for you to be part of our challenging mission – to safely and successfully manage the UK's civil nuclear legacy on behalf of the nation. To deliver our commitment, we need people like you who want to perform at an industry leading standard and be part of a team that continues to develop, innovate and even exceed our greatest achievements.
At Magnox, we understand, and acknowledge the value of an inclusive working environment, and celebrate the diversity this brings to our workplace. Without this approach, we wouldn't be in the position that we are now, being able to safeguard and secure the future of our organisation.
Hear from the Hiring Manager…
"Systems Engineering is a specialist team made up of highly skilled individuals across the full range of Engineering disciplines, e.g. Mechanical, Electrical, Civil, EC&I etc; with the responsibility of maintaining an appropriate Asset Management strategy to ensure Safety and Compliance of responsible assets.
The successful candidate will be responsible for the management and oversight of Civil and Safety related assets and will become a valued addition to a dynamic and pro-active group of System Engineers."
Key Deliverables:
Complete all Maintenance, Inspection and Testing Inspections in line with Licence Condition 28 (requirement to Examine, Inspect Maintain and test all plant, including structures which may affect safety) at agreed periodicities to include approval of appropriate reports
Technical responsibility for the long-term care of a group of assets (Civil)
Maintaining full knowledge and understanding of the System's role on the site, design basis and performance, safety case, regulatory and statutory requirements.
Defining management regimes for assets within the system, including maintenance and asset care interventions.
Monitoring the state and, where relevant, performance of the system's assets.
Inspection Walkdowns and Plant Health Committee (PHC) discussion/funding requirements
Produce and Manage modification proposals (MCP/99 process) and act as the Nominated Responsible Engineer (NRE) for plant modifications.
Qualifications and Experience:
Degree in Civil Engineering (NQF level 6)
Significant experience in a practising Senior Civil Engineering role on nuclear and/or conventional industrial plant in a highly regulated environment; including significant experience in engineering design
Working knowledge of the Safety Rules and of Risk Assessment methodology
Working knowledge of relevant Site Licence and Quality Management System requirements
Additional Information:
Please be aware this role holder requires standard Nuclear industry clearance or the ability to obtain said clearance
We value the unique differences that each of our colleagues bring to work every day and are committed to creating an environment where everyone feels respected, included and able to perform at their best.
At Magnox we are committed to creating a workplace that is diverse and inclusive, and we therefore particularly welcome applications from women, BAME, LGBT+ and disabled candidates.
We are happy to talk flexible working where possible.
Click the apply button now to send over your CV, we will call you to discuss the role in more detail. Even if your CV is not up to date then please send the most recent version, and we can discuss your recent experience on the phone.

Olivia Mindrila
Interested in this position?
You can apply directly online using the button below
---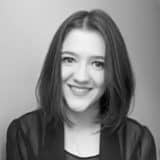 I am a Senior Search&Process Consultant focused on bringing qualified talent into the Nuclear Industry. I am set on pioneering nuclear energy being part of the solution for climate change. My passion for the industry drives me to open up discussions with anyone interested in learning more about it, and how they could become part of the journey to achieving NET ZERO.