New
Senior HSE Manager
newcleo
UK
Sector: Nuclear R&D
Category: Engineering
About newcleo
Privately funded and headquartered in London, newcleo was launched in 2021 – and since raised a total of EUR 400m – to be an innovator in the field of nuclear energy. Its mission is to generate safe, clean, economic, and practically inexhaustible energy for the world, through a radically innovative combination of existing, accessible technologies.
With visionary co-founders, newcleo capitalises on thirty years of R&D activity in metal-cooled fast reactors and liquid-lead cooling systems, and our senior management and advisory team can boast hundreds of years in cumulative hands-on experience.
newcleo's technology, mostly comprising a novel approach to already qualified solutions, addresses equally well the three challenges affecting the nuclear industry to date:
Waste: fast reactors are capable of efficient use of depleted uranium, plutonium, and Minor Actinides. When operated with MOX fuel generated from reprocessed nuclear waste, newcleo's reactors not only ensure sustainability by closing the fuel cycle but can also boost energy independence.
Safety: lead-cooled reactors operate at atmospheric pressure. The properties of lead (thermal capacity and conductivity, boiling point, chemically inert, low neutron activation, shielding properties) together with newcleo's passive safety systems ensure very high levels of safety.
Cost: newcleo's reactor design has been optimised over the last 20 years leading to the concept of an ultra-compact and transportable 200MWe module with improvements in energy density compared to other technologies. Costs are kept low by means of simplicity, compactness, modularity, atmospheric pressure operation and elevated output temperature.
newcleo is also working to significantly invest in MOX fuel manufacturing in developed countries, extracting energy from the current nuclear industry by-products. newcleo is ready to develop a new, sustainable, and completely safe way of generating nuclear energy that will help humanity reach zero emissions and mitigate of global warming.
In the UK, newcleo's immediate focus is on delivering a first commercial 200MWe unit over the next
decade followed by multiple 200MWe reactors (up to 4GW across multiple sites) via a fleet
approach.
Overview of the Role
The Senior Health, Safety and Environment (HSE) Manager will work as part of the integrated health, safety, security, environment, and quality team of newcleo Generation (UK) Ltd, which is the newcleo UK subsidiary established as the vehicle to deliver our projects in the UK and, as the prospective nuclear site licensee and environmental permit holder.
You will:
Ensure that the requirements of the Construction Design and Management (CDM) Regulations throughout the design, construction, and commissioning phases of UK projects are fully addressed.
Support the development of industrial safety strategy and policy as 'Client' under the CDM regulations.
Apply the same approach across the areas of Conventional Safety, Fire Safety, Environmental Protection, Sustainability, Decommissioning, Emergency Preparedness and Business Continuity to meet UK legal requirements and to ensure that risks to people and the environment are as low as reasonably practicable, that best available techniques have been deployed and that best practice is adopted universally.
Report directly to the Safety Director and also collaborate with colleagues across all newcleo subsidiaries to deliver consistent ways of working, share best practice and provide direct support, where appropriate.
Location is flexible as long as you will be able to travel to one of newcleo's offices in the UK (Manchester, London, SW) for approx. three times a week.
Main Responsibilities
Lead the direction, development and practical application and maintenance of the conventional health, safety and environmental management system, ensuring it meets and, where practicable, exceeds the highest standards of accreditation and that it is communicated, effective and fit-for-purpose.
Oversee access to competent legal advice on health and safety legislation to support both UK and global operations.
Develop and maintain HSE policies, standards, manuals, programmes, systems, processes, and procedures for newcleo Generation (UK) Ltd, adapting, as required, any newcleo Group HSE equivalents to conform with the established external requirements, standards, and guidelines for a UK nuclear power company, and through the regular monitoring and continual improvement, as needed.
Provide expertise and guidance in interpreting and applying international and national HSE (e.g., ISO) standards and any UK statutory/regulatory requirements, as well as any established newcleo Group policy and standards.
Provide oversight and assurance of the HSE performance within GenCo of both internal activities and the provision of procured goods and services.
Contribute to the GenCo Intelligent Customer capability in assessing the capability of suppliers to deliver quality goods and services, the quality of tenders and the quality of the work undertaken, and specifically overseeing any goods and services procured in support of their own activities.
Work directly with all newcleo Group subsidiaries, ensuring the analysis and monitoring of HSE performance, the correct application of newcleo Generation (UK) Ltd policies, processes and procedures to meet the requirements of UK HSE regulations and relevant standards.
Lead internal HSE performance audit and review activities against GenCo policies, processes and procedures, agreeing findings and corrective actions to address any shortcomings with the responsible business units.
Lead investigations into the direct and root causes of any reportable HSE events, agreeing findings and corrective actions to address any shortcomings with the responsible business units.
Establish and maintain links with international and national organisations which set HSE standards, promulgate best practice and identify learning from experience.
Coordinate and facilitate the GenCo SHE performance monitoring and GenCo SHE event recording and reporting system.
Provide oversight of the implementation of SHE processes and systems, including management of the Safety, Health and Environment Committee.
Support the Senior Independent Assurance Manager with expertise in oversight of the RSR and other environmental permits to provide assurance that these permits are being respected, provide concurrence that best available techniques have been applied and monitoring site performance and the sustainability programme.
Prepare reports and/or other necessary documentation for both internal (up to Board level) and external (including regulatory) stakeholders.
Facilitate the uniform application of HSE standards across UK projects and the sharing of best practice, thereby fostering the global achievement of newcleo mission.
Implement value-added HSE-related continual improvement opportunities.
Attributes/ Experience
Essential
Professional accreditation/ affiliation of a relevant body and a suitable vocational qualification (HND or equivalent).
Evidence of at least 5 years of proven capability in a senior HSE management position.
Wide knowledge of UK HSE laws and regulations.
Highly credible, trusted and discrete; Leads by example; Able to work independently.
Willing to consider new and innovative approaches; Solution focused whilst able to constructively challenge.
Ability to develop arrangements from a zero base.
Excellent people skills in areas such as teamwork, facilitation, and negotiation.
Highly Desirable
Background of working as part of an international team.
Previous HSE-related management experience in the civil nuclear industry.
Experienced at engaging with stakeholders at all levels including the ONR and local emergency services.
Broad understanding of the application of nuclear site licence, environmental permit and construction oversight requirements in the UK.

Daria Farcas
Interested in this position?
You can apply directly online using the button below
---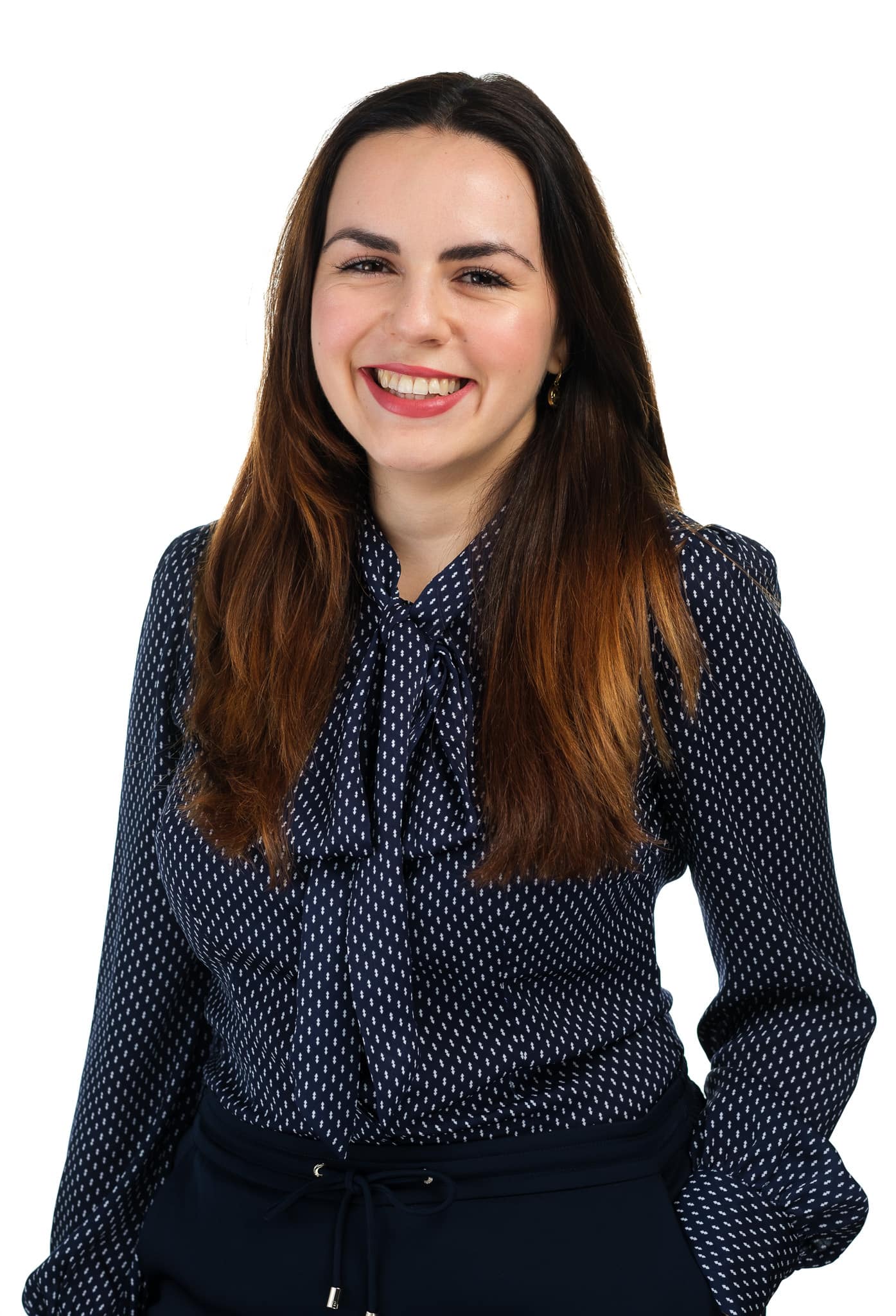 6+ years' experience in international engineering recruitment. Enjoy working on senior level technical roles that prove challenging to fill. Specialized in the nuclear industry – new build projects, having a particular interest in advanced nuclear technology. Focused on building strong relationships with candidates and clients to ensure a positive candidate experience and effective account management.