New
General Counsel
newcleo
UK
Sector: Nuclear R&D
Category: Legal
About newcleo
Privately funded and headquartered in London, newcleo was launched in 2021 – and since raised a total of EUR 400m – to be an innovator in the field of nuclear energy. Its mission is to generate safe, clean, economic, and practically inexhaustible energy for the world, through a radically innovative combination of existing, accessible technologies.
With visionary co-founders, newcleo capitalises on thirty years of R&D activity in metal-cooled fast reactors and liquid-lead cooling systems, and our senior management and advisory team can boast hundreds of years in cumulative hands-on experience.
newcleo's technology, mostly comprising a novel approach to already qualified solutions, addresses equally well the three challenges affecting the nuclear industry to date:
Waste: fast reactors are capable of efficient use of depleted uranium, plutonium, and Minor Actinides. When operated with MOX fuel generated from reprocessed nuclear waste, newcleo's reactors not only ensure sustainability by closing the fuel cycle but can also boost energy independence.
Safety: lead-cooled reactors operate at atmospheric pressure. The properties of lead (thermal capacity and conductivity, boiling point, chemically inert, low neutron activation, shielding properties) together with newcleo's passive safety systems ensure very high levels of safety.
Cost: newcleo's reactor design has been optimised over the last 20 years leading to the concept of an ultra-compact and transportable 200MWe module with improvements in energy density compared to other technologies. Costs are kept low by means of simplicity, compactness, modularity, atmospheric pressure operation and elevated output temperature.
newcleo is also working to significantly invest in MOX fuel manufacturing in developed countries, extracting energy from the current nuclear industry by-products. newcleo is ready to develop a new, sustainable, and completely safe way of generating nuclear energy that will help humanity reach zero emissions and mitigate of global warming.
Overview of the Role
As General Counsel, you will be responsible for overseeing the Legal and Compliance function of the organisation globally. You will report directly to the CEO and play a crucial part in shaping the legal and commercial landscape of our rapidly growing company.
In this varied and challenging position, you will serve as the ultimate legal advisor and collaborator, working alongside the executive team and Board to provide strategic legal guidance.
As the leader of our in-house legal team, you'll be responsible for laying the groundwork and setting the direction for the entire department. While initially managing external advisors, we anticipate that you will build an exceptional legal team over time, establishing a world-class, in-house capability, while maintaining a balanced approach with outsourced support.
As an international and growing company, we are looking for a self-starting individual who will grow, manage and mentor our current legal team members. You will be the go-to person for advice on legal and regulatory issues relating to doing business across the countries that we operate.
You will have the commercial experience to provide strategic guidance and advice and participate in commercial decisions, lead key legal initiatives, and lead our in-house legal function. You will possess a deep substantive expertise, strong business judgement and an international perspective.
Location is flexible as long as you are able to be based in one of newcleo's offices in the UK (Manchester, London, SW) for approx. three days a week. In addition, to improve communication you will also have to travel to the other subsidiaries of the Group (especially Turin, Italy) on a regular basis.
Main Responsibilities
Leading the global legal function and a direct team that currently consists of: Company Secretary and Data Protection Officer.
Developing and leading this team to ensure that strategic, pragmatic, and commercially astute legal advice is provided to senior stakeholders and all other functions within the business, on matters as broad ranging as commercial contracts, export control, IP, M&A, financing, dispute resolution, construction & engineering, real estate, employment and immigration.
Provide accurate, timely and commercial advice to the business on a wide range of legal and regulatory topics under English and European Union law.
Manage the international legal and regulatory compliance requirements of the business.
Managing a budget with appropriate discipline, as well as ensuring effective engagement with our external lawyers across multiple territories to find timely and best-suited responses.
Reporting to the Board of Directors of the Company in relation to any M&A transaction, financing, strategic transaction, material legal risk, review of key documents regulating the governance of the Group;
Keep abreast of legislative changes, anticipating issues and identifying proactive solutions that will eliminate or mitigate risks.
Operate with a good degree of autonomy and work closely with partners and colleagues throughout the organisation, locally and globally to build positive relationships and promoting collaboration and information sharing.
Mitigate risk by following established procedures, spotting key errors, and demonstrating strong ethical behaviour.
Form relationships and maintain consistent lines of communication with key executives inside the company to become a well-trusted advisor to business insights and strategic know-how.
Understanding of local compliance, setting up relationships or developing existing ones with local partners, law firms, and other suppliers to enable us to work within the jurisdictions where we are operating.
Requirements
Qualified lawyer with significant corporate/commercial experience within the nuclear industry (e.g., familiar with nuclear regulations & legislation etc.)
Proven broad range of experience in commercial contracts, procurement, property, export control, M&A, and very large commercial transaction processes/activities.
Previous experience in an international environment, specifically with UK and European law.
Strong leadership and management skills with experience in building and managing effective teams.
Track record of operating at senior management level, influencing, and building relationships.
Soft Skills
The ability to gather and analyse information and to use the results to make effective decisions and find innovative solutions to problems.
Excellent organisational skills with strong attention to detail.
Strong written and verbal communication skills with the ability to liaise persuasively at all levels within the organisation and build and maintain strong relationships with various levels of stakeholders.
A professional and flexible approach, with the ability to think critically and demonstrate good judgement.
Willingness to travel internationally on an ad hoc basis.

Daria Farcas
Interested in this position?
You can apply directly online using the button below
---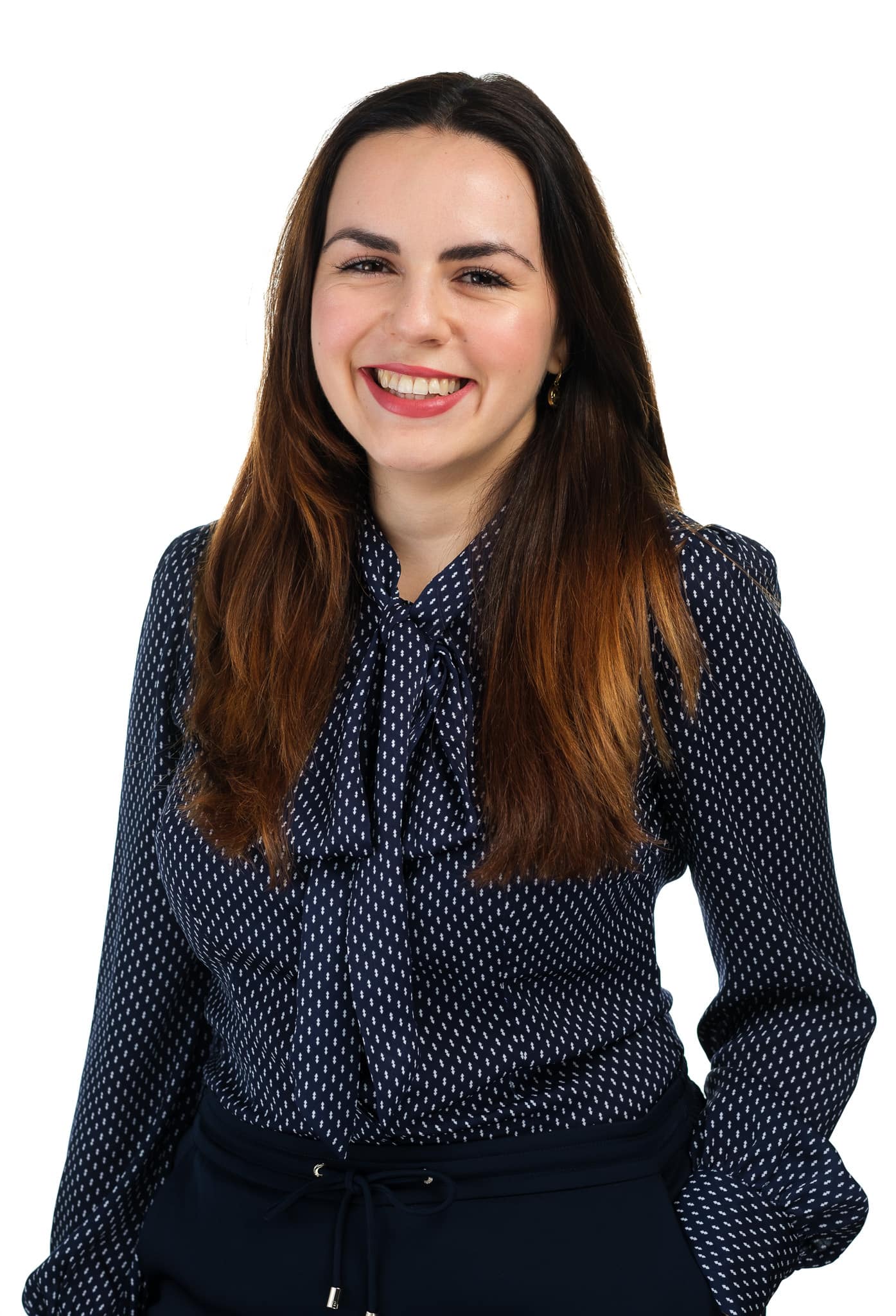 6+ years' experience in international engineering recruitment. Enjoy working on senior level technical roles that prove challenging to fill. Specialized in the nuclear industry – new build projects, having a particular interest in advanced nuclear technology. Focused on building strong relationships with candidates and clients to ensure a positive candidate experience and effective account management.