Key Accounts Manager Nuclear
New
Key Accounts Manager Nuclear
Remote - United States
USA
Sector: Nuclear Decommissioning & Waste Management
Category: Manufacturing and Production
Our client is a prominent leader in delivering cutting-edge mission-critical automation and test solutions for the nuclear industry. Recognised as the global leader in advanced automation solutions, our client is able to deliver products and services that drive progress and improve lives. We are currently seeking a highly motivated and detail-orientated Key Account Manager to join their dynamic team.
The Key Account Manager will leverage existing relationships with all levels in customer organizations including senior management. You will develop new relationships with business unit leaders to understand their unique challenges and influence perspectives. You will also use the innovative power of your team to develop solutions to reduce customer ROIs.
This Role Offers:
Competitive base salary plus a comprehensive benefits package.
High degree of autonomy to bring fresh perspective to the sales team and help to optimize processes.
Best-in-class technology with a diverse solutions portfolio in key growth areas such as decommissioning and small modular reactors.
Opportunity to deepen or expand skillset depending on career aspirations – large company with endless room for growth and development!
Focus:
Manages large, high-profile customer accounts / key accounts as appropriate, while establishing strong senior customer contacts relationships positioning
Creates and develops innovative concepts for nuclear applications and detailed proposals for potential customers.
Manages a proposal development team and performs a wide range of mechanical and electrical engineering functions in support of technical project planning.
Develops and implements strategic plans to transform the business in the US by building markets in decommissioning/waste management and new builds, mainly Small Modular Reactors
Develops and executes sales and customer strategies that drive growth aligned to the Industrial Automation business strategy that drives objectives, and revenue in line with long-lasting sustainable growth expectations.
Skill Set
Bachelor's degree in engineering, or Business – Required.
5+ years of experience in Senior sales or in a key account capacity in the US Nuclear Industry.
Understanding of nuclear power plant operations and maintenance and inspection needs.
Demonstrate experience in nuclear decommissioning sales and marketing.
Candidate should have some working knowledge of advanced manufacturing technology such as robotics, automation, tooling, and manufacturing processes.
Demonstrated experience in rapidly scaling a business – managing and driving growth that outpaces the market.
Demonstrated ability drive and manage change internally and within the customer environment. Ideally has been involved in building a new market.
Demonstrated effective negotiation skills, representing the company's long-term business requirements on multi-year contracts.
Track record in supporting organizational transformations in a fast-growing market, overcoming barriers to entry, creating common purpose, and leading toward an aligned objective.
Knowledge of the SMR (Small Modular Reactor) market – Highly preferred.
Proven success in establishing relationships with C-level executives.
About Thomas Thor:
Thomas Thor is an award-winning recruitment and consulting firm that strategically partners with clients to recruit exceptional talent globally. Our recruitment consultants have a proven track record of placing top-tier talent, with a deep understanding and expertise in nuclear, and renewable energy.

Josh Futrel
Interested in this position?
You can apply directly online using the button below
---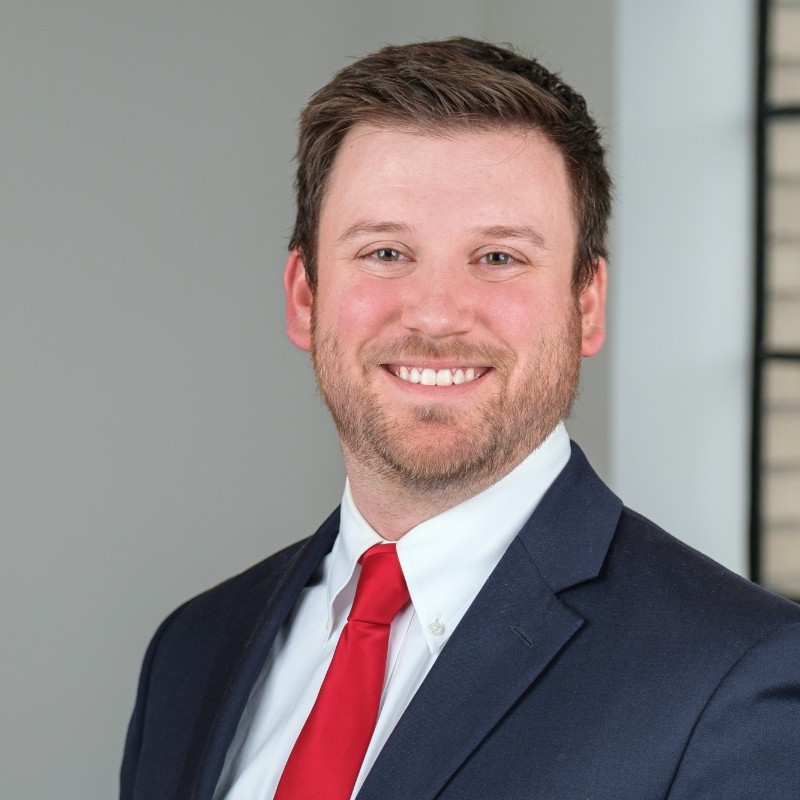 Josh joined Thomas Thor in 2021 as a Sr. Recruitment Consultant. His position includes the creation and execution of effective search strategies and the management of clients and candidates. Josh comes to Thomas Thor with a background in recruitment. During his 8+ years in search, he has completed over 100 assignments, in a variety of areas including operations, human resources, manufacturing, engineering, quality, Environmental health & safety (EHS), and accounting. He has a complete understanding of the marketplace, compensation programs, and delivering value-added results to customers nationwide.