New
Head of Solar
Leading UK developer and asset owner
UK
Sector: Solar
Category: Utilities
Both Thomas Thor and our Client is committed to ensuring this role is accessible to all applicants. If there is assistance required to access the application process then please contact us to discuss.
The Company
We are partnering with a leading developer and owner of renewable energy assets across technologies, including onshore and offshore wind, solar, green hydrogen, and storage. Our client has one of the UK's largest onshore development pipelines and a rapidly growing offshore pipeline, including both fixed bottom and floating wind.
The Role
As the Head of Solar, your role will involve shaping the strategy for the holistic advancement of the solar portfolio. This includes identifying opportunities to enhance value through mergers and acquisitions, as well as shepherding projects to the point of financial viability.
It will be your responsibility to assemble a capable group of Business Development Managers adept at minimising project risks and refining investment propositions in readiness for the final investment decision (FID). Additionally, you will spearhead the exploration of novel prospects to ensure projects are conceived with the entirety of their lifecycle in mind. By integrating insights from the Construction and Operations phases, your oversight will drive enhancements in design and progression.
Activities will include:
Allocate the solar development budget to support our strategy as much as possible.
Take charge of deciding where to invest money and collaborate with the Origination & Planning and other teams. Focus on projects that can compete well and have a clear plan to succeed in the market. These projects should be ready for construction when we decide to invest money in them. This approach will make our portfolio of projects more valuable, whether they're developed by us or acquired from others.
Keep a close eye on how projects are doing as they go through the construction and operation phases. Learn from these experiences and use that knowledge to make the next set of projects even better.
If there's a chance to get projects from other developers that would improve our development plans, take charge of the process. Manage the acquisition of these projects and evaluate their potential.
Stay updated on changes in regulations and potential risks. Get more resources from the larger group when needed.
As required, serve as a Director on Joint Venture companies
Build a robust network within the industry to keep track of what competitors are doing and to get an early look at new opportunities in the market. This will help manage joint venture partnerships effectively and make the most of potential opportunities.
Your Experience and Skills
Experience leading a multi-disciplinary team is essential for this role. In addition, you will need to…
Have experience in overseeing multiple projects (especially in construction) from the beginning to the point of making financial decisions. This involves reducing risks, refining project plans, managing the selection of suppliers, and building the case for investment.
Be skilled at handling complex business negotiations, including discussions with other developers and suppliers.
It would be a plus to have experience in handling talks with potential corporate buyers interested in power purchase agreements (PPAs).
Possess a solid grasp of the UK's renewable energy regulations and have experience in managing business growth.
Demonstrate strong risk management abilities – the skill to spot and prioritise risks early on, and the capacity to navigate appropriate solutions.
There is some urgency around this role so for more information or to apply, please submit an up to date CV at your earliest convenience.

Jamie Braddock
Interested in this position?
You can apply directly online using the button below
---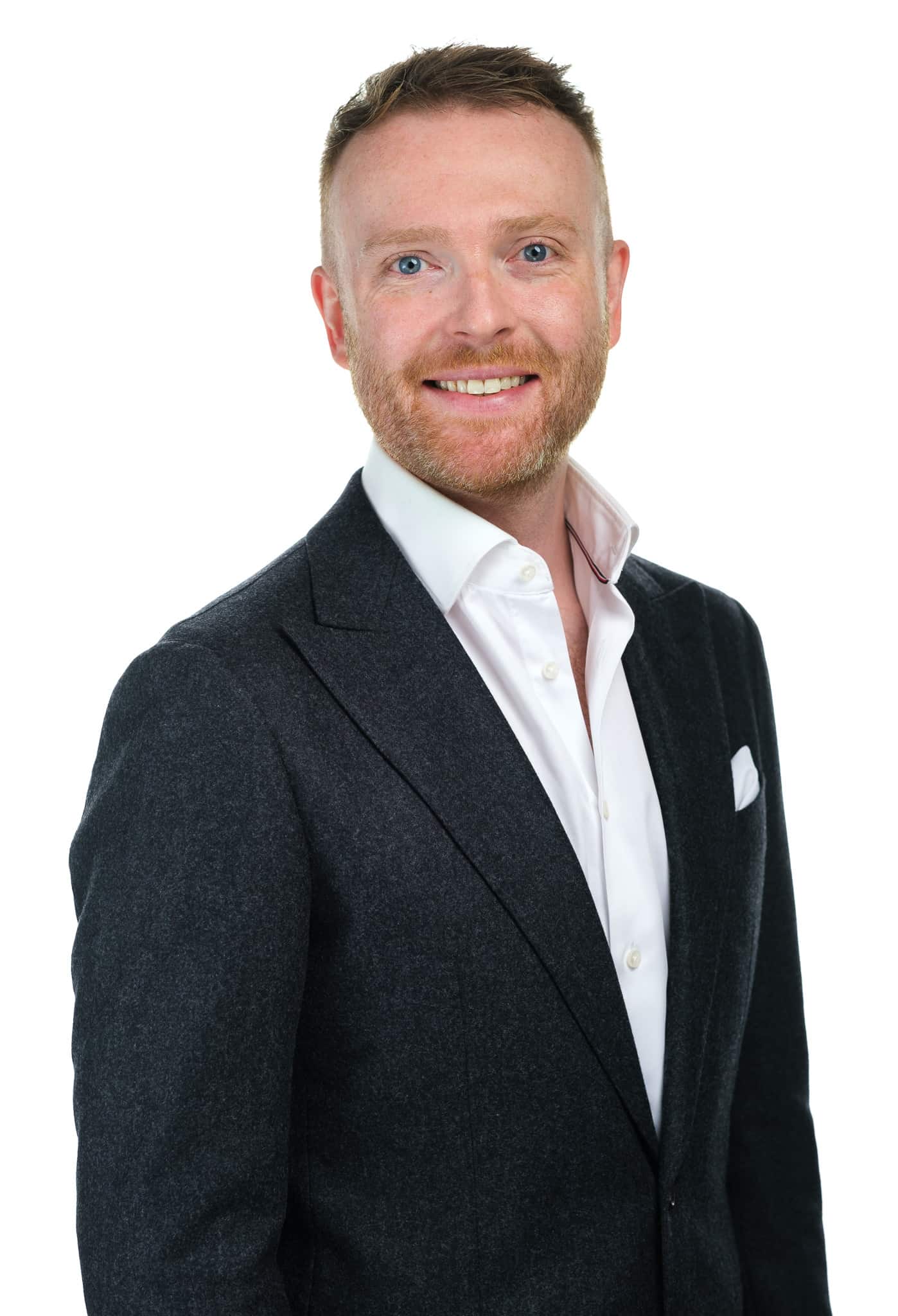 With more than 11 years' experience delivering specialist recruitment and Executive Search projects in niche and highly regulated sectors globally, Jamie is responsible for leading our activity supporting Renewable Energy and De-Carbonisation projects across the UK and Europe.