New
Head of Engineering
newcleo
UK
Sector: Nuclear R&D
Category: Engineering

About newcleo
Privately funded and headquartered in London, newcleo was launched in 2021 – and since raised a total of EUR 400m – to be an innovator in the field of nuclear energy. Its mission is to generate safe, clean, economic, and practically inexhaustible energy for the world, through a radically innovative combination of existing, accessible technologies.
With visionary co-founders, newcleo capitalises on thirty years of R&D activity in metal-cooled fast reactors and liquid-lead cooling systems, and our senior management and advisory team can boast hundreds of years in cumulative hands-on experience.
newcleo's technology, mostly comprising a novel approach to already qualified solutions, addresses equally well the three challenges affecting the nuclear industry to date:
Waste: fast reactors are capable of efficient use of depleted uranium, plutonium, and Minor Actinides. When operated with MOX fuel generated from reprocessed nuclear waste, newcleo's reactors not only ensure sustainability by closing the fuel cycle but can also boost energy independence.
Safety: lead-cooled reactors operate at atmospheric pressure. The properties of lead (thermal capacity and conductivity, boiling point, chemically inert, low neutron activation, shielding properties) together with newcleo's passive safety systems ensure very high levels of safety.
Cost: newcleo's reactor design has been optimised over the last 20 years leading to the concept of an ultra-compact and transportable 200MWe module with improvements in energy density compared to other technologies. Costs are kept low by means of simplicity, compactness, modularity, atmospheric pressure operation and elevated output temperature.
newcleo is also working to significantly invest in MOX fuel manufacturing in developed countries, extracting energy from the current nuclear industry by-products. newcleo is ready to develop a new, sustainable, and completely safe way of generating nuclear energy that will help humanity reach zero emissions and mitigate of global warming.
Overview of the Role
The Head of Engineering is responsible for developing, managing and maintaining a full complement of
R&D, engineering and design capabilities in the UK to support newcleo's Global Engineering (ENG) team
in progressing our exciting lead-cooled fast reactor (LFR) projects, working in close collaboration with
equivalent roles across other operating counties including Italy and France. The Head of Engineering
will also be expected to play an active role in ENG, supporting the Chief Scientific Officer, Global
Engineering Director and other key unit managers in coordinating and integrating the design and
ensuring delivery against overall project objectives, statutory requirements and regulatory expectations.
As a key member of the UK Operations leadership team, you will bring significant credibility and critical
experience from the nuclear industry and influence/ lead by example to ensure nuclear safety, security
and environmental protection considerations are fully taken into account whilst working as part fo the
leadership team to achieve wider UK objectives.
Location is flexible as long as you are able to be based in one of newcleo's offices in the UK (Manchester, Gloucester) for approx. three days a week.
Main Responsibilities
Leadership of newcleo's UK engineering team across all disciplines, as an integral part of newcleo's Global Engineering (ENG) function, ensuring smooth, efficient and effective operation across the matrix organisation.
Deliver against agreed resource plans, through a combination of long term hiring and supply chain partnerships, working closely with discipline leaders within ENG to ensure access at all times to suitably qualified and experienced personnel.
Ensure robust application of established newcleo policies, processes and procedures whilst contributing to their ongoing development and continuous improvement.
Ensure newcleo's core safety, security and environmental protection capability is defined, established and maintained at all times.
Establish and maintain the newcleo Generation (UK) Ltd. (future nuclear licensee) Design Authority organisation, to include all relevant design and design substantiation oversight arrangements, assume leadership responsibility for the integrity of the safety, security and environmental cases and ultimately accept the design on behalf of newcleo as licensee.
Lead by example on international collaboration, knowledge sharing and team working with colleagues across UK, Italy and France.
Play a key role as part of the UK leadership team.
Requirements
Significant experience of nuclear power plant design and engineering, ideally in the UK context, at a senior level, operating across multiple engineering/ technical disciplines.
Deep knowledge and understanding of nuclear science and engineering and UK nuclear regulation.
A highly capable, flexible and adaptable leader; Ability to build and lead appropriate capability across people, processes and systems whilst implementing transformational change.
Demonstration of exceptional leadership around safety, security and environmental protection.
Value focused with a strong understanding of power plant commercial/economic drivers
High levels of motivation and commitment; Strategic thinking; Attention to detail.
Evidence of building strong collaborative relationships with colleagues and within teams whist providing robust constructive challenge.
Degree in a relevant engineering or science subject.
Willingness to travel nationally and internationally as part of the role.

Daria Farcas
Interested in this position?
You can apply directly online using the button below
---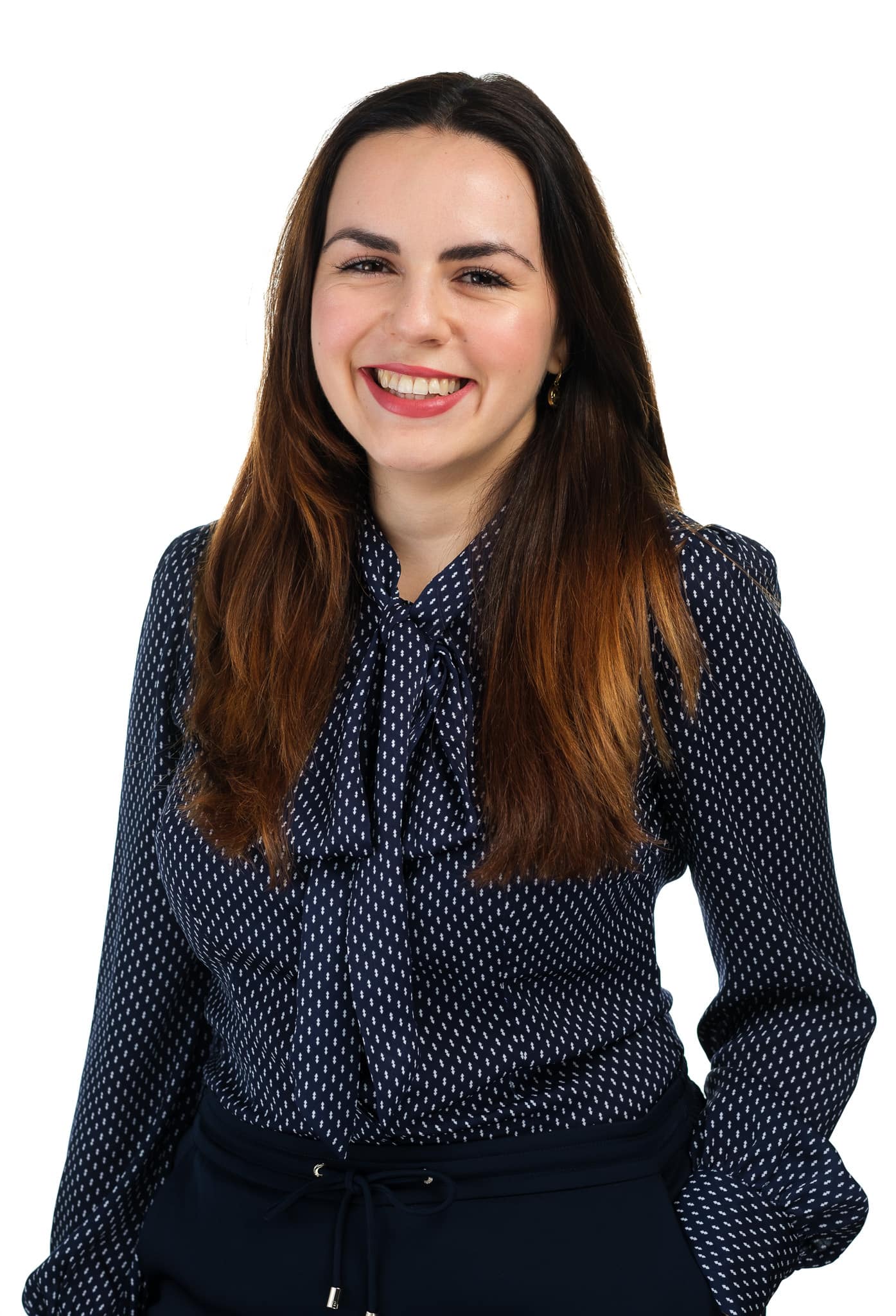 6+ years' experience in international engineering recruitment. Enjoy working on senior level technical roles that prove challenging to fill. Specialized in the nuclear industry – new build projects, having a particular interest in advanced nuclear technology. Focused on building strong relationships with candidates and clients to ensure a positive candidate experience and effective account management.