Global Supply Chain Director
New
Global Supply Chain Director
newcleo
UK
Sector: Nuclear R&D
Category: Engineering

Passionate about nuclear energy and excited to work in an innovative company?
Thomas Thor is supporting newcleo to recruit a Global Supply Chain & Contract Management Director who will provide leadership of newcleo's Global Supply Chain Unit and their global supply chain development activities to ensure a robust, resilient, collaborative and well incentivised global supply chain for our critical components and partnerships.
About newcleo
newcleo is a clean and safe nuclear technology company. Privately funded and headquartered in London, UK, newcleo was launched in 2021 to be a disruptor in the field of nuclear energy. Its mission is to generate safe, clean, economic, and inexhaustible energy for the world, through a radically innovative combination of existing, accessible technologies.
newcleo is building the next generation system with the goals to:
(1) eliminate the need for geological repositories by using a fast neutron flux avoiding the production of long-life radioactive elements.
(2) accelerate the development of new fuel cycles, including MOX (Mixed Pu-U Oxides) and eventually thorium, that provide clean, safe, and inexhaustible energy from nuclei and the opportunity to burn the long-lived nuclear waste produced by the old generation of nuclear reactors.
(3) ultimately develop an Accelerator Driven System (ADS), based on the intrinsically safe coupling of a particle accelerator and a sub-critical reactor.
With visionary co-founders, newcleo brings together an international team of senior engineers with deep knowledge of nuclear energy and new recruits with a fresh mindset, working to develop designs based on innovative Lead-cooled Fast Reactors (LFRs). These LFRs will meet the commercial demand for small terrestrial waste-to-energy reactors.
newcleo wants to be the first step toward the evolution of its industry to become fully respectful of people and the environment. To develop a new, sustainable, and completely safe way of generating nuclear energy that will lead humanity to zero emissions, and to the mitigation of global warming.
Overview of the Role
You will be accountable to the COO and operate at strategic level within newcleo globally, including defining the overall commercial and supply chain strategy for the LFR (i.e., as reactor vendor) and MOX activities in collaboration with the wider leadership team, ensuring:
Robust make/ buy decisions.
Proportionate value for money demonstration, developing a competent, qualified, and well incentivised supply chain
Innovation for manufacturing and industrialization through supply chain cooperation
Efficient international procurement, contract management and expediting.
Overall optimisation of risk apportionment and maximising synergies and alignment with newcleo's international operations.
You will provide functional leadership of commercial teams within newcleo's subsidiaries and ensure a strong community of practice, cross-country collaboration, synergy, and partnership.
Location is flexible as long as you are able to be based in one of newcleo's offices in the UK (Manchester, Gloucester), France (Lyon) or Italy (Turin).
Main Responsibilities
Lead newcleo's Global Supply Chain Unit focussed on building a robust and resilient supply chain for LFR and MOX (equipment and engineering services), ensuring successful and timely delivery in line with requirements.
Assume global functional responsibility for newcleo's procurement, supply chain and contract management activities.
Define and ensure delivery against a newcleo procurement and supply chain strategy in alignment with newcleo's overall vision and mission. Work with in-country teams to deliver against agreed strategies.
Oversee the establishment, implementation, and oversight (inc. assurance) of robust capability and arrangements (policy, people, processes, systems and tools) for innovation for manufacture and industrialisation, supply chain development and management, procurement and contract management, surveillance and expediting.
Ensure central management of any global arrangements, working with in-country commercial teams to ensure synergy.
Coordinate, integrate and ensure prioritisation of global procurement and supply chain engagement activities, working closely with in-country leadership.
Work with in-country leadership to ensure newcleo partners and suppliers deliver expected outcomes and commercial risks are managed and mitigated.
Ensure commercial risks are captured, evaluated, managed, and reported appropriately.
Lead a one-newcleo procurement and supply chain community of practice to ensure best practice, continuous improvement, delivery in line with over strategic objectives, realisation of synergies and an international perspective.
Work with project/ commercial/ technical colleagues to ensure a robust international programme of supply chain development addressing gaps in capability, including areas within scope of Innovation for Manufacturing and Industrialisation.
Work closely with newcleo's M&A Director to ensure newcleo's acquisition strategy targets critical supply chain areas and resolve any relevant supply chain integration issues.
Represent newcleo globally with the supply chain and relevant external stakeholders, ensuring capture of worldwide best practice.
Contribute to building newcleo's overall business case.
Play a key role as part of the newcleo leadership team.
Requirements
Extensive senior leadership level in an equivalent role, for example within a large established original equipment manufacturer or with substantive client-side major project delivery experience.
Strong network and knowledge of European energy / nuclear supply chain.
Nuclear experience is strongly desired but is not essential subject to demonstration of the appropriate attitudes and breadth of experience.
A collaborative and considered leader, able to think strategically, as well as deep dive into challenging issues.
Ability to build and lead a cross-functional international team.
Strong interpersonal and intercultural skills
Able to provide strong examples of developing critical supplier relationships from scratch and turning around poorly performing contracts/ suppliers.
Exceptional commercial negotiation skills and comfortable working in an entrepreneurial environment; Strong commercial acumen.
Qualified to degree level or equivalent level of professional experience, with professional accreditation.
Willing to undertake significant international travel as an essential part of the role

Daria Farcas
Interested in this position?
You can apply directly online using the button below
---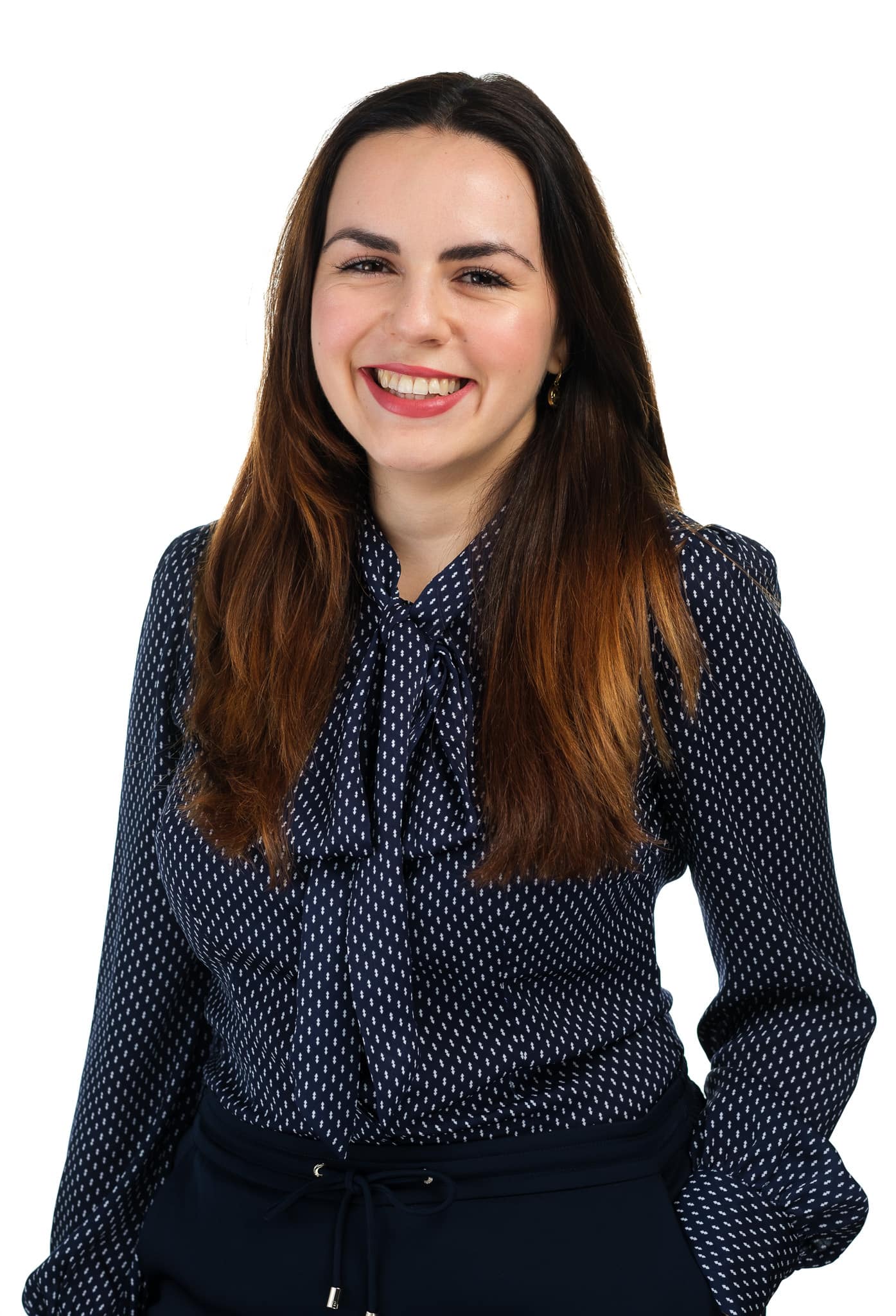 6+ years' experience in international engineering recruitment. Enjoy working on senior level technical roles that prove challenging to fill. Specialized in the nuclear industry – new build projects, having a particular interest in advanced nuclear technology. Focused on building strong relationships with candidates and clients to ensure a positive candidate experience and effective account management.