A consulting practice dedicated to the nuclear industry and global energy transition
Thomas Thor has a long history of providing consultants and subject matter expertise to organizations in the global nuclear industry, to governments, regulators, operators, utilities, major projects, supply chain organizations and industry associations such as the IAEA.
Our team includes world-renowned experts in the main disciplines needed to support organizations across the nuclear and low carbon industries, as well as a wider group of experts with specific credentials in a variety of disciplines, technologies, regulatory frameworks and languages.
By defining the needs of an organization, we identify where similar challenges have been successfully met elsewhere and pinpoint the individuals and skills engaged. Our consultants bring real-world insights and learning together with practical advice that can be used immediately to achieve human resource objectives and support strategic decision making.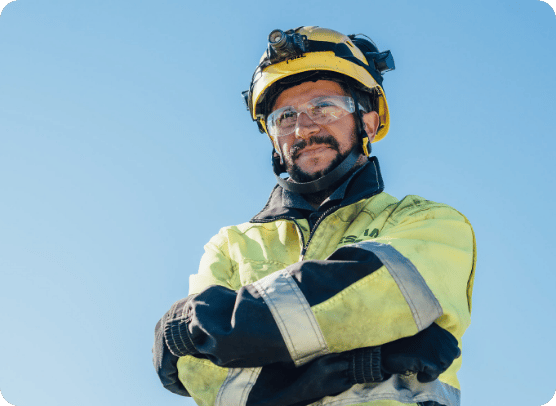 • Financing
• Governance
• Human Capacity Building
• Recruitment
• Stakeholder Management
• Project Management
• Procurement & Contracting
• Licensing and Regulation
• Reactor Technologies
• Construction
• Supply Chain
• Localization
• Technology Transfer
• Cyber Security
• Organizational structuring
• Legal & Regulatory Affairs
• Workforce Planning
• Communications
• Government Affairs
• Public Relations
• Controls & Scheduling
• Risk Management
• Engineering
• Procurement
• Insurance
• Public Acceptance
• Training
• Infrastructure Development
Some of the ways we have partnered with our clients
Shaping an expert team
Providing a team of experts to support the licensing of a new reactor design, combining deep technical knowledge and an understanding of the local regulator which enabled the team to manage stakeholder relationships as well as delivering technical work.
Supporting the owner
A multi-disciplined team of over 150 experts mobilized to a site to support a nuclear new build project in construction oversight and operational readiness over a 5-year period. Many of these experts transitioned to staff roles to support the client ongoing.
Project Advisory Services
From bid support and due diligence to government advisory and project resilience, read more about how we have supported global energy projects.
Transformation management
Transformation management at a nuclear laboratory. Providing a team of professionals to support organizational transformation in the areas of project control, information security, reporting and research & development.
Due diligence
Providing a due diligence team to an investor assessing a multibillion-dollar acquisition of a nuclear organization. A team of more than 20 experts was assembled at short notice. We brought together experts with previous experience working with the acquisition target, with experts from government, the regulator and the industry ensuring technical, commercial, and contextual insight informed the process.
Bid support
Bid support for a 20-year multibillion euro contract. Our consulting team included professionals with deep understanding of the inviting party and the factors influencing the decision process including localization, regulation, technology, workforce, government, and regulation. Our team embedded directly into the team of the bidding consortium.
Questions about our services?
Please contact us to discuss how we can support you