Thomas Thor stands apart in the recruitment sector. We are proud of our staff loyalty and our distinct team-led approach. Whilst individuals can expect to be challenged, our collaborative style has proven to deliver greater value for clients and candidates alike.
We recognize people as our critical asset, and we prioritize investment in training and professional development at all levels of our organization.
Cultural initiatives to build understanding and team cohesion are also important, especially considering the increase in remote working and everyone at the company is encouraged to contribute their ideas on a wide range of company topics.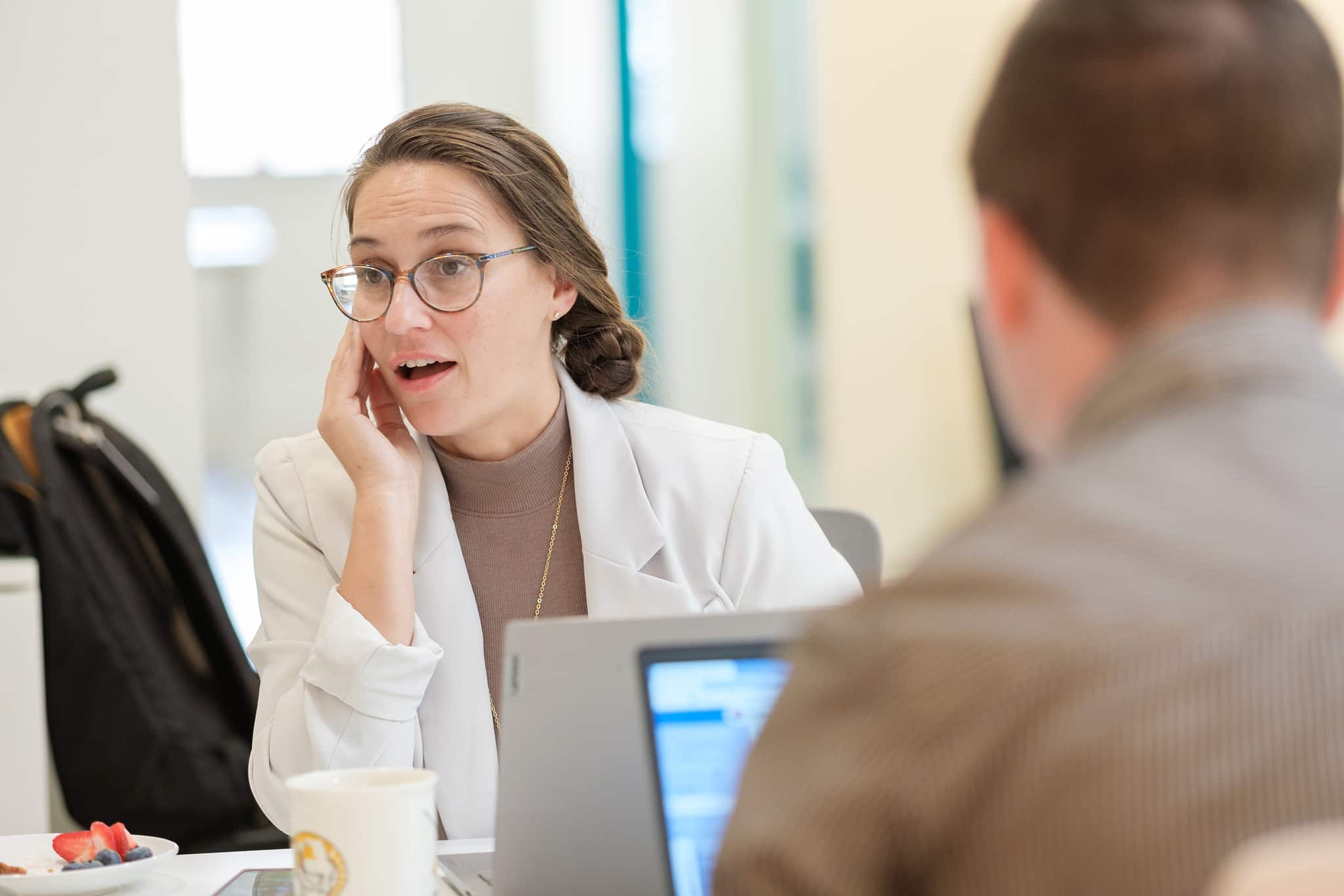 "Flexible and family friendly, Thomas Thor also supports its employees health. Trainings, team building events, a great working atmosphere!"
"Thomas Thor hold high values and are willing to go the extra mile for their candidates, clients and employees. I can't think of any cons, a very caring company."
"Thomas Thor have a real commitment to diversity"
"Thomas Thor is a company that holds true to their values - they don't just talk about them. Your views and ideas are heard and considered in a collaborative team oriented environment. I've never worked for a company with such a strong focus on personal wellness; physically and mentally. This is an organization with a talented, caring, curious, driven workforce."
"Love it here, Great pay, Great Benefits!"
"Global company, working towards renewable energy future, good colleagues and leadership team. Many health benefits."
"Understanding - accommodating - ability to progress - learning/growth is encouraged"
"Thomas Thor is overall very progressive - They offer flexible work locations and schedules, as well as a generous amount of time off - They actually let you take that time off! - Company has some cool benefits depending on location, and each office offers a great work environment - Globally well-known and respected company - Great leadership that actually give a crap about your individual experience - Lots of opportunities to grow with the company - Individual teams are typically smaller, tightly-knit teams - Great social activities and other perks - Working on a global team means you'll likely have some travel opportunities"
"Overall, Thomas Thor is a great company to work for. Leadership walks the walk, and actually checks in with you to see how things are going, if you need anything, etc. The company itself is very progressive and you see that with all the flexibility they give to their employees. Employees are empowered to take on more responsibility and to create the working environment that they enjoy. Working as part of a global team also means that you have opportunities to do some travel, and you get challenged in ways that you never expected. That often leads to growth and more adaptability, which are good traits to have."
"Loads of collaboration, flexibility, opportunities to learn and develop own ideas for improvement."
"Great mission - real commitment to net zero, diversity and quality of life. Interesting work, successful company - going places!"
"The people across the company are excellent at a professional and human level. Management is always open, flexible and supportive. I have found lovely people within the nuclear industry in general, candidates as much as hiring managers."
"The most benevolent company I ever work for. Working for Thomas Thor gives me the possibility to be responsible and independent on my scope. I am trusted by my Managers and valued."
"They hold high values, and are willing to go the extra mile for their candidates, clients and employees."
We are proud to be a multinational and multilingual team working with clients and candidates across the world. We welcome international and motivated professionals to help us grow our business. Our values shape how we work and the range of benefits we offer employees:
To us Collaboration means working together with our colleagues and stakeholders, supporting each other to achieve our shared goals and objectives.
To us Credibility means inspiring belief and trust through combining our knowledge with our expertise in representing and advising candidates, to provide a valuable service to our colleagues and to our clients
To us Excellence means delivering the highest possible quality of service, communication and interaction to our colleagues and clients, always striving to exceed their expectations through a personalized approach and going the extra mile.
Diversity means recognizing individual differences and striving for diversity within our organisation and the industries we serve. To us Inclusion means creating an environment where all feel a sense of belonging, are heard and respected.
Open Applicaction? Send us your CV!
Not all of our vacancies at Thomas Thor are published. You can always send us an open job application. You might be our future Thomas Thor colleague!
We constantly look for ways to improve our services and welcome all feedback regarding our work. Please email us at feedback@thomas-thor.com