Experconnect: Post retirement collaboration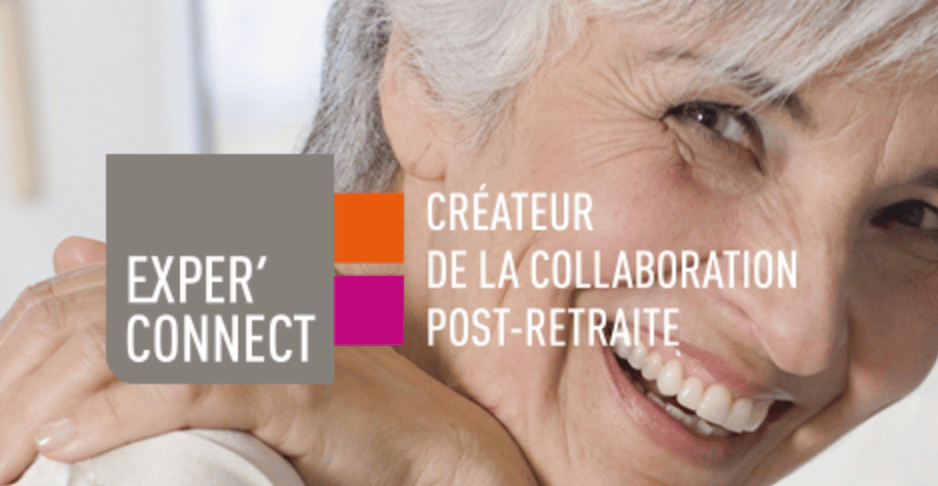 Caroline Young, you co founded and are the President of ExperConnect. Could you tell us what your company is about?
ExperConnect works with long-cycle industries and provides them with expertise from professionals past retirement age. We ensure that knowledge is transmitted in a continuous way to answer the needs of our clients.
How does it work?
We have clients like Alstom, Areva, EDF, Lafarge who need successful transition when their experts retire, who also need intergenerational knowledge transfer on a regular basis and who sometimes have urgent assignments, so we invented a new term for what our experts do: post retirement collaboration! We basically train them to become consultants and use their experience and network to continue playing an active role in the company's life. Their flexibility and availability make all the difference as well.
What do your experts see as the most important service you provide?
We provide exciting assignments with no administrative burden and more peace of mind. For our experts, the exciting part should be the assignment, that's how we keep them motivated and available. The organization of the assignment falls to us, from visa to insurance, any logistic question is our responsibility.
What structure do you have?
We have offices in 6 countries – France, Germany, Switzerland, Singapore, Belgium and UK – but of course our missions involve many more countries.
What message would you like to spread?
That retirement should not be seen as the end of a fulfilling professional activity. With flexibility and support, it is possible to have a different working life and to continue evolving and progressing.
Caroline Young's profile on Linkedin and Experconnect website.
Help us grow and achieve your potential at a values-driven business.