Fusion is for the future and it is happening now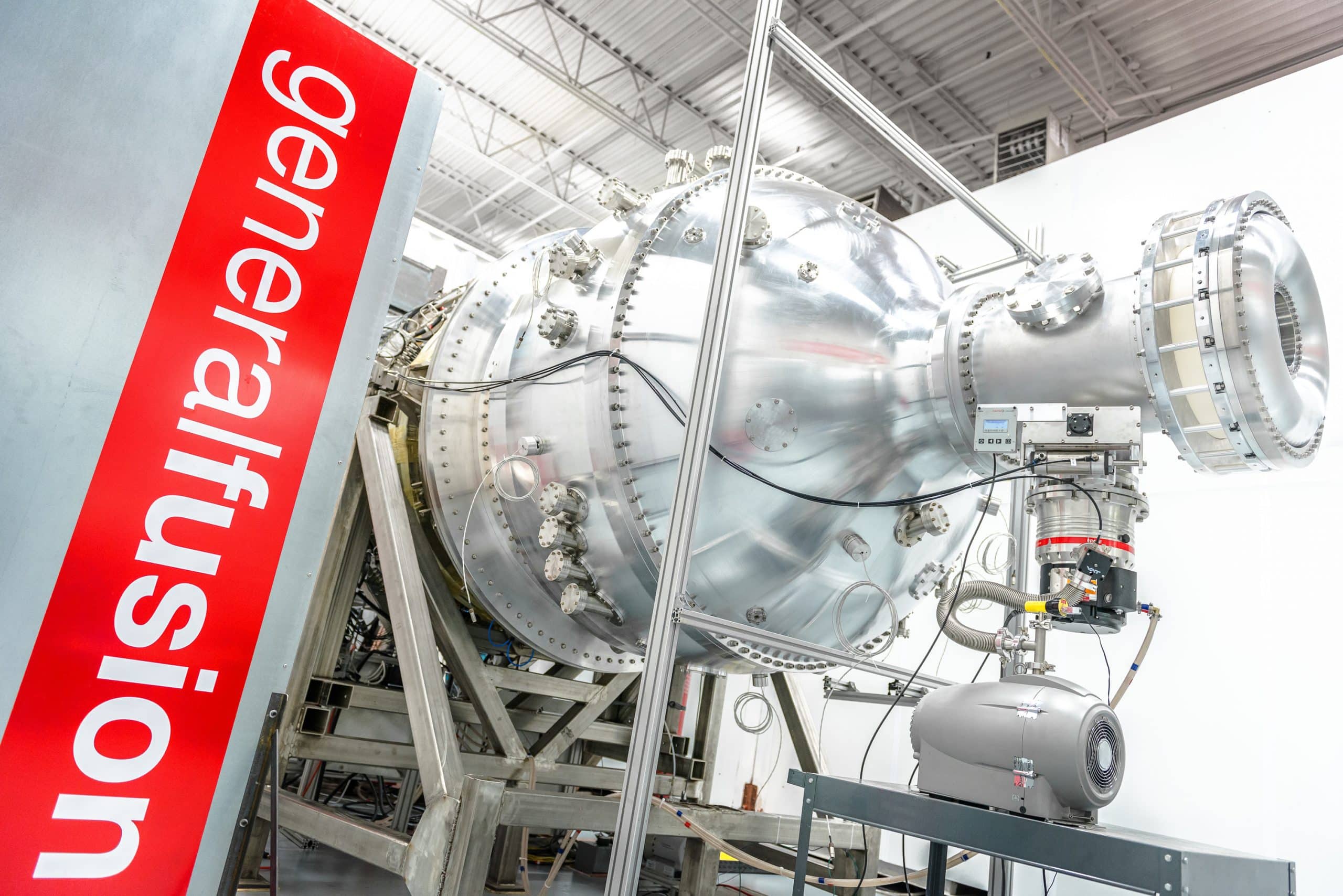 It's a great feeling to wake up every morning and go into work, knowing that you're "working on something that can completely and literally change the world," says Jay Brister. A 40-year veteran of the nuclear industry, Jay has first-hand experience of the highs and lows of the nuclear fission power business and market around the world. Now he's deploying all his knowledge and expertise into commercializing fusion energy at General Fusion. Why? Because nuclear fusion is a transformational clean energy technology, and just as it powers the sun, it's powering Jay's passion for a cleaner, safer and more sustainable future.
Image/ Jay Brister, Chief Business Development General Fusion
Fusion is happening now
Fusion energy is not a new concept that appeared out of nowhere. Ever since scientists in the 1930s realized that nuclear fusion, the energy source of the Sun, can be harnessed here on Earth, governments and institutes around the world have been researching ways to safely and effectively produce fusion energy. "And now", Jay says, "we're seeing an exponential curve for growth and success" to the point where we can deploy the first commercial power plants within a decade.
All the signs are pointing in the right direction. First of all, the number of nuclear reactor units operating globally is at a 30 year low with many plants coming to the end of their life expectancy. The industry itself is "reaching a natural maturation point in its lifecycle", says Jay, further stalling innovation in a time when the demand for cleaner, low-carbon energy is rising.
Next, private equity is flowing into fusion technology at a capacity that has never been seen before. Jay notes that "in the last 4 years alone, the top 5 private fusion ventures have received close to a combined total of $2 billion", fuelling their readiness to deliver electricity to the grid in just a decade. Compared to the $25+ billion ITER (an international collaboration of 35 countries) that's projected to deliver its first power plant in 2045 only, Jay sees that the "reality of fusion commercialization is faster with private companies" like General Fusion.
No doubt. General Fusion, a private Canadian company, is on the fastest and most practical path to commercialising fusion energy. They are ready to deploy its pilot facility in the next few years to demonstrate their fusion technology and validate the economics of a commercialized power plant. Once successful, the first commercial power plants could be operational as soon as in the early 2030s.
A clean energy source with much to offer
As renewables continue to expand their share in the energy market, nuclear fusion is emerging as one of the stronger options that is abundant, economic and sustainable. Fusion is an unlimited, high-density energy source with zero carbon emission. In general, 1 litre of fusion fuel is equivalent to 55,000 barrels of oil, which is enough to power 10,000 homes for a year. Space-wise, fusion has a smaller footprint in terms of land intensity compared to wind and solar energy infrastructures and can easily integrate into the existing grid.
The same concept of easy integration can be applied to its technological development as well. According to Jay, fusion energy is "very practical" for commercialization. Fusion technology uses refined versions of existing off the shelf technology that have already been developed and are operational.
All of these factors are moving the fusion industry forward. The continued interest and investment in fusion, the scientific and technological advancements, and its attractiveness as a clean and unlimited energy source shows its potential to be a major player in the world's energy portfolio. It's what excites Jay, because "at the end of the day, it'll be a functioning power plant to produce a commodity, and it'll do so in an economically viable and clean manner."
A growing industry
Human capital is positively correlated to industry growth and the story at General Fusion tells us that fusion will be a key factor in the global energy market. In the last 12 months alone, General Fusion doubled the size of its workforce, and is expected to grow further in 2021 (with a smile on his face, Jay notes that their HR department will be quite busy this year).
Like a lean tech start-up, the company and its employees are nimble, agile and adaptable. Its workforce of multidisciplinary engineers is pulled into different projects to deliver innovative and effective solutions, while its physicists – mostly computational scientists and plasma physicists – are essentially working to stabilize the sun's energy force on our planet.
As the opportunity for growth expands and the reality for fusion is nearing, additional business functions will be added to private fusion ventures. Jay forecasts that hiring emphasis will be on people who can deliver new build projects, work with regulators and licensing bodies, and operate power plants. There is a big opportunity for developing a pipeline with the current nuclear workforce, says Jay, as he recalls his career transition from fission to fusion.
From cufflinks and lapel pins that adorn the atom with cowboys and moose antlers, to vintage posters from the 1950s he's found after spending hours in small shops scouring their catalogues, Jay has been going through his collection of nuclear memorabilia. These by-products of his passion for all things nuclear indicate one thing: he's been in the industry long enough to read the flow of the market and identify where the best business ventures are. In this decade, it's fusion. He proclaims that the old adage, "fusion is 20 years away and it will always be" as a myth, because "the future of fusion is now."
Jay was interviewed by Jane Kim Coloseus for Thomas Thor Associates.
Help us grow and achieve your potential at a values-driven business.