inTechBrew: a new business model for nuclear innovation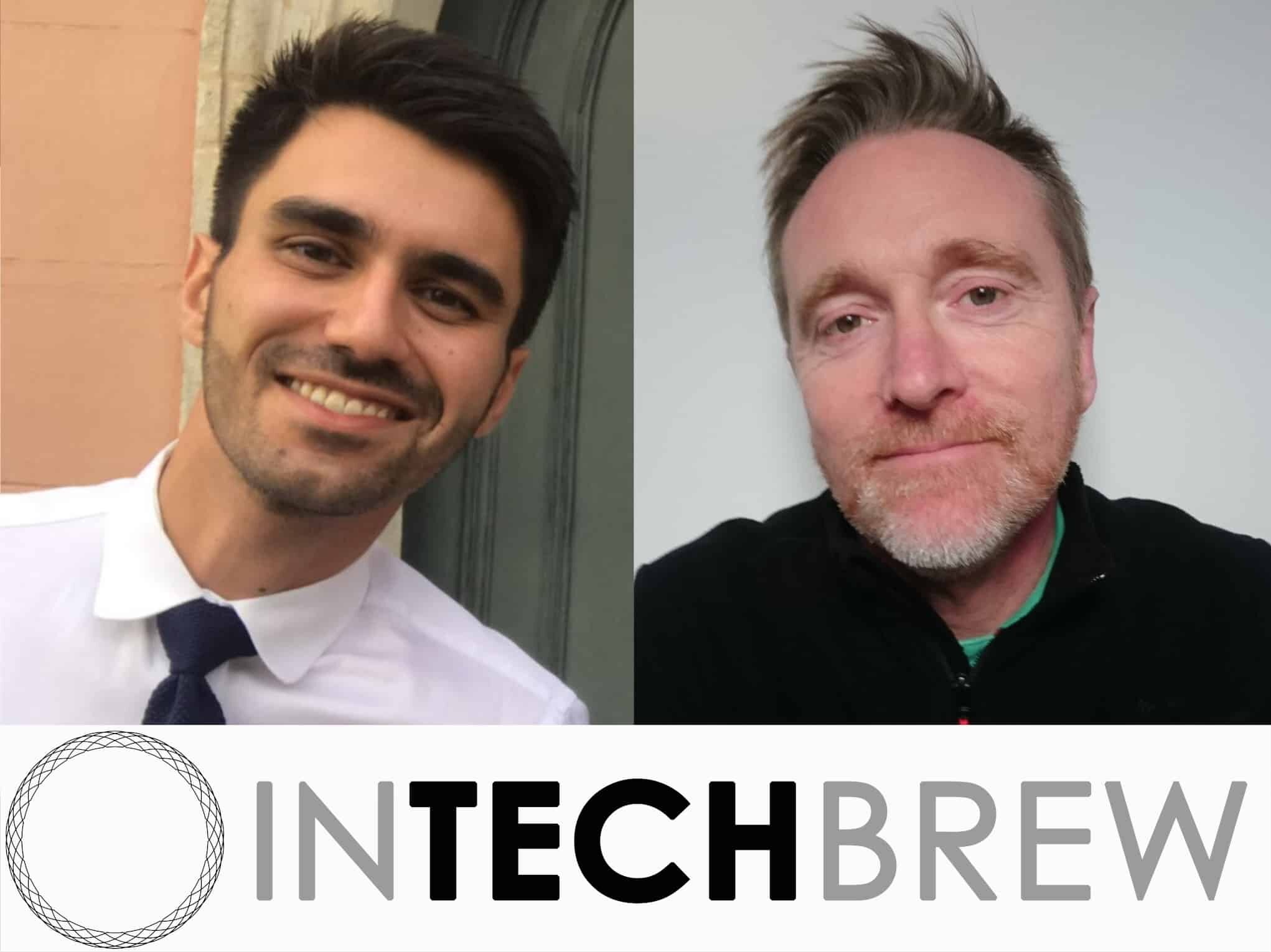 Innovative technologies are not lacking in the nuclear industry, the problem is often a lack of visibility of these innovations outside the projects and countries where they were used. To remedy this, the inTechBrew newsletter was designed to connect innovators and technical prescribers interested in new products or services used elsewhere successfully and provide them with novel solutions. Meet the two founders.
Contrary to some preconceived ideas, innovative solutions and technologies are numerous in the nuclear power industry, both in the management of current or future power plants, as well as in the dismantling of reactors. But what is sorely lacking is a global vision of new technologies, mature and ready to use. Innovations that would be very useful to nuclear professionals who unfortunately do not know about them, often unaware of the technologies developed outside their country. Indeed, this sector has historically adopted a form of national preference for technology.
Axel Canbakan and Xavier Poteau have 30 years of experience in the field between them which gives them a wide perspective of the global trends. Axel is a nuclear engineer who also has an MBA that has enriched his range of skills in finance and supply chain. Xavier, on the other hand, came to nuclear almost by chance and via a doctorate in chemistry; over the years he developed his expertise in the dismantling of power plants. The two engineers have in common that they have never worked in their country of origin and have developed an international career, which has taken them to Spain, Ireland and England, where they met. "Xavier was actually my first and then, a few years later, my last client," Axel points out, "and over time we realised that our careers and specializations have much in common, along with our interests."
Recently the two have chosen to partner to develop a platform selecting innovative companies to present their solutions to project managers and nuclear specialists from around the world. While trade shows have been around for a long time to present new products, the format has shown its limits, long before the current public health emergency. The first issue is that start-ups or small businesses often do not have enough budget to be exhibitors, and therefore lack the visibility of bigger companies. The second one is that the right people are sometimes difficult to meet, the field managers and other project managers being less present at these fairs than their colleagues in  Business  Development, who do not always have a sufficiently detailed and concrete knowledge of the problems to be solved.
With this in mind, the idea of creating a monthly newsletter came naturally, it is inTechBrew, of which co-founders Axel and Xavier are the editors. Readers can subscribe to it for a modest fee, but companies wishing to showcase their innovations do not pay to be part of it. A form of "Robin Hood"  business model  since Axel and Xavier refuse to charge companies to present their products and services. The goal is to become the media of reference for its subscribers, the professionals in the sector who will pay to be aware of both new and proven solutions, meeting their needs and enabling them to manage their nuclear projects more efficiently, sustainably and safely.
Each month, no less than seven new technologies will be selected and presented exclusively to inTechBrew subscribers. These innovative solutions, called Commercial off the shelf, are usable immediately, without going through the R&D process, having been applied elsewhere successfully. These innovations include artificial intelligence, robotics, sensors and digital management systems. As Xavier explains: "When it comes to innovations, we don't want to limit ourselves, either in terms of areas of application or the countries from which these innovations come. The focus is currently more on Western Europe, although we will also present technologies from more surprising countries like Slovenia or South Korea. »
The co-founders already have a selection of new technologies to present to their subscribers in the coming months, and this is just the beginning. You can already subscribe to inTechBrew so you don't miss the first edition that will arrive in your inbox in early March.
You can also learn more at their website.
Help us grow and achieve your potential at a values-driven business.