International Young Nuclear Congress: What's to come?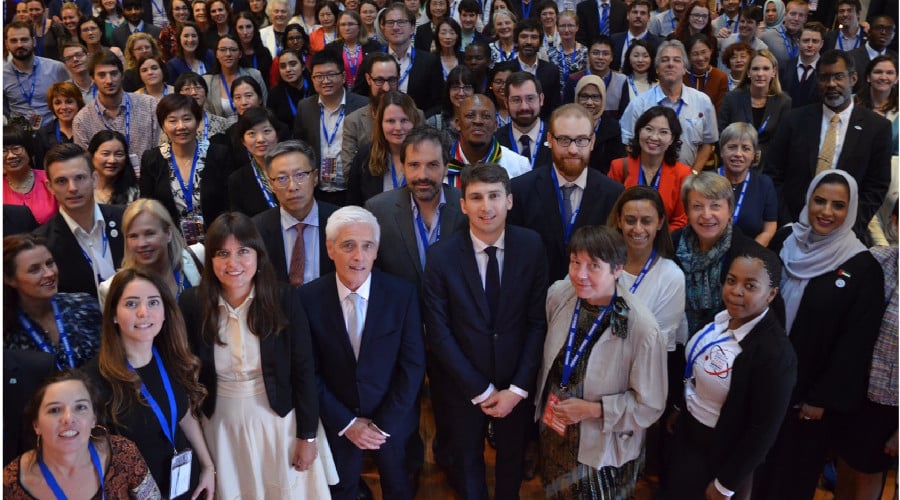 Luca Capriotti, you have just been elected International Young Nuclear Congress President during the recent congress in Argentina. Congratulations! How did it go and what are your plans for IYNC for the coming two years?
The congress was a true success, it was also the first time IYNC was partnering with Women in Nuclear (WiN). In total 420 participants from 37 countries – young professionals, senior leaders and mentors – spent a week long exchanging. These discussions lead me to decide on two priority areas to focus on for the coming two years:
First, we need to become better at communicating outside of the nuclear community the benefits of nuclear science and technology in all its applications. I believe promoting a global platform for open discussion, with accurate information and without prejudices, it essential for a prosperous future.  If the young generation doesn't do it, who else will?
Second, we need to improve our capacity to innovate not only where nuclear technologies, application or systems are concerned, but also in our culture. We discussed this topic extensively during the congress I4N, Innovation for Nuclear. It is an innovation contest whose purpose was to put forward new and innovative nuclear technologies, applications, or systems that will contribute to the United Nations Sustainable Development Goals.
That's quite a programme, how are you going to implement it?
Basically, IYNC relies on its networks and on its own size: we have grown exponentially in the last twenty years. We also support YGN regional networks and foster the creation of new ones. We rely on our YGN network as well as on new and old partners to promote activities to communicate the benefits of nuclear energy. IYNC shall confirm its role as platform to facilitate global initiatives.
When is the next Congress?
The IYNC2020 will be held in Sydney, Australia, where we will focus on diversity in nuclear. Of course we await for our members' input to make this Congress another big success!
Please follow this link to find the International Youth Nuclear Congress Website , Luca Capriotti LinkedIn profile and the Young Generation Network Events on LinkedIn.
Help us grow and achieve your potential at a values-driven business.