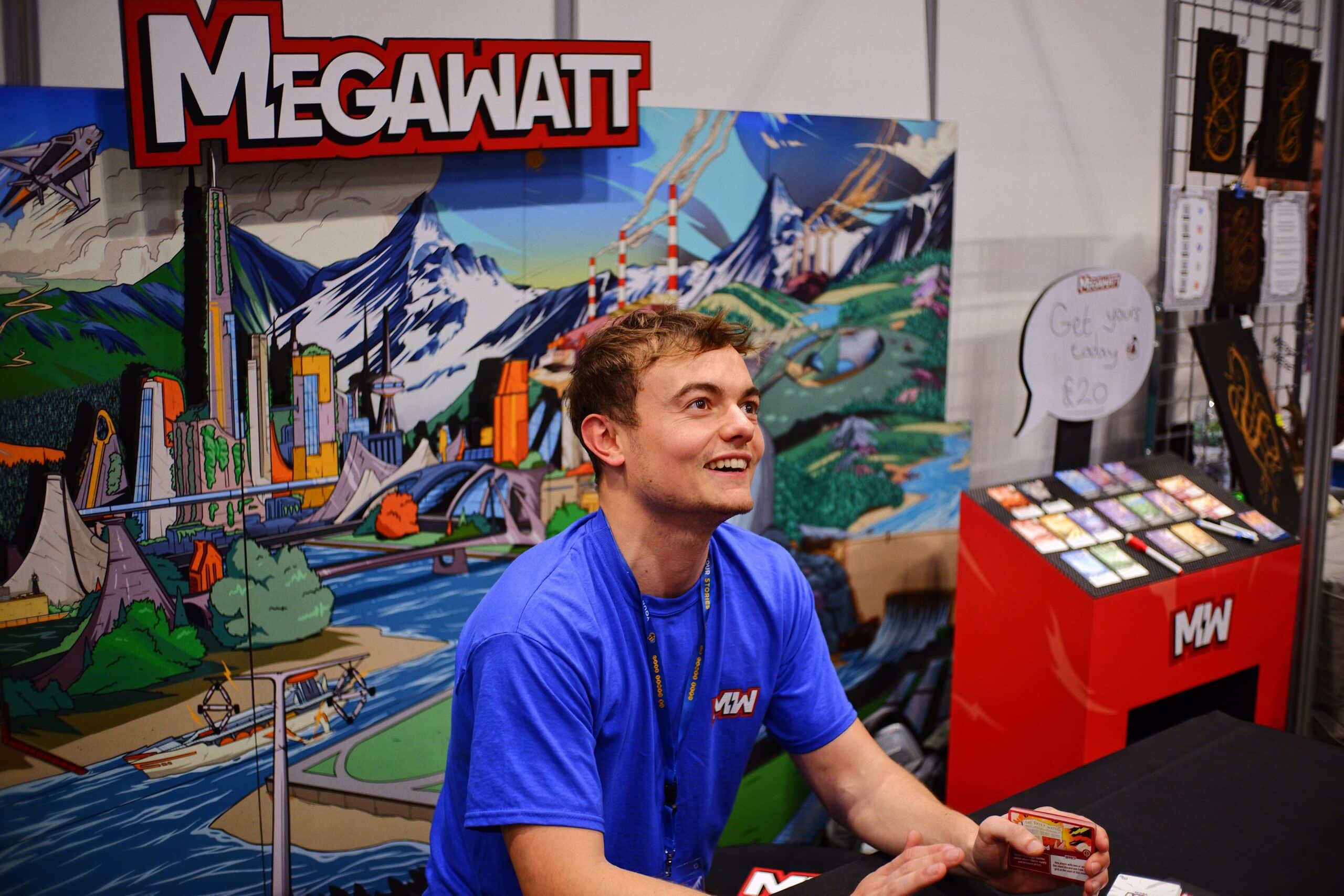 Having joined the nuclear industry through the nucleargraduates scheme sponsored by Magnox, Miguel Trenkel-Lopez and his team developed the Megawatt game to help educate about and advocate the role of the different energies in the energy transition.
He now works full time on reaching a wider public via STEM for kids events and via science educators events.
Having trained STEM Ambassadors from the nuclear industry to use Megawatt in the classroom, Miguel hopes to reach schools around the country with Megawatt to inspire the next generation of engineers and scientists to solve the energy transition, and expose them to careers in nuclear.
Recently Megawatt attended The Big Bang Fair in Birmingham, where over 25,000 students and teachers attended, with thousands interacting with the Megawatt stand, a very popular activity with the students.
Thanks to Generation Atomic Building Bridges Programme, Miguel was also able to go mid July to Chicago to the National Science Teachers Conference to promote the possible role of Megawatt game to educate highschool students about the different types of energy.
Megawatt will also be present in Pittsburgh at the Clean Energy Ministerial on September 21-23.
Help us grow and achieve your potential at a values-driven business.