Mothers for Nuclear Out to Save Clean Energy and the Planet Too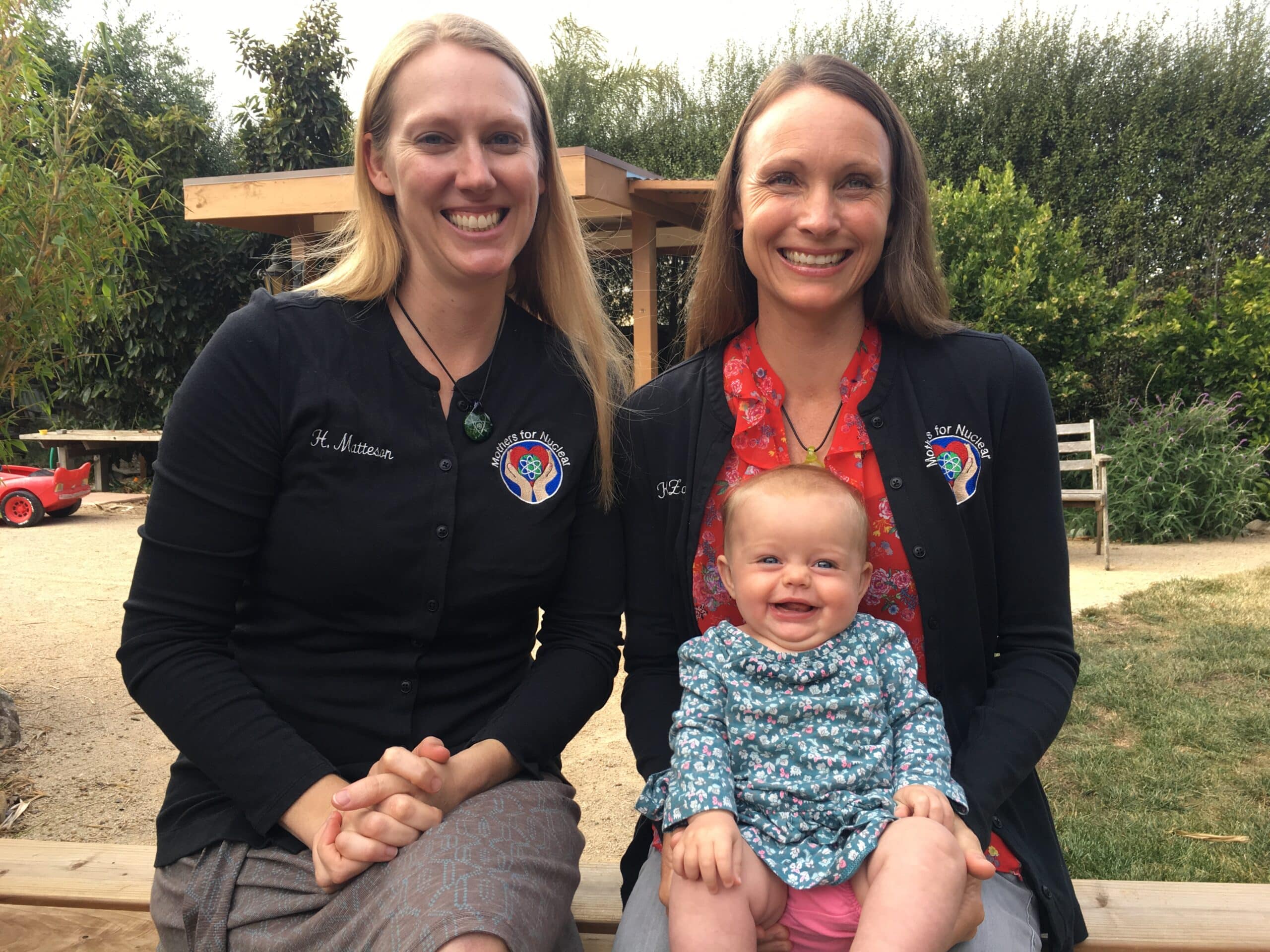 When Heather Hoff and Kristin Zaitz founded Mothers for Nuclear on Earth Day 2016, they had no idea how much effect their work would have. They had just discovered the Diablo Canyon nuclear plant near San Luis Obispo, California, where they both work was under threat of premature closure. They had also has taken stock that nuclear plants around the world were facing similar threats because of misinformation about the technology, as well as energy policies that don't recognize its value.
By June of this year, Sen. Dianne Feinstein (D-Calif.), once a powerful opponent of Diablo Canyon, wrote an opinion piece explaining how she changed her mind about the need to keep it operating. California Gov. Gavin Newsom, instrumental in negotiating the plants planned shutdown in 2024-25, suggested reconsidering that decision. Two former U.S. energy secretaries joined a growing list of scientists, experts and policymakers calling for the plant to keep operating. Even tech billionaire Elon Musk had weighed in with his opinion that Diablo should keep running.
From humble beginnings, Mothers for Nuclear has expanded to include supporters across the globe, with new chapters in the UK and Europe. Where things stand today, they are hopeful – for the sake of the climate and for keeping the electricity flowing in California – that Diablo Canyon will keep running.
"Diablo Canyon is the largest source of clean energy in California and supplies 8 percent of California's total electricity," said Zaitz. "Recently we have had reliability issues with electricity in California and more people, including Governor Newsom, are starting to recognize that taking a large source of reliable electricity off the grid is not the best thing to do."
Working at Diablo Canyon, Zaitz and Hoff realized the important role that nuclear energy plays in generating clean, reliable power without greenhouse gas emissions.
"Nuclear energy is the largest source of clean energy in the United States, so it is crucial to keep our existing nuclear plants operating and build more. There are so many things we need to do to address the climate challenge, and many of those things come down to cutting emissions across economic sectors," said Zaitz.
While nuclear energy is already holding down emissions in our electricity supply, she adds that advanced nuclear technology can help reduce emissions in other sectors such as transportation or industry. "But the thing that makes me most excited about nuclear energy is that we have the technology now, and we have been using it effectively in the United States for over 50 years."
They are both strong supporters of nuclear as a clean reliable source of energy now, but they didn't always feel that way. Prior to working in the industry, they had both been skeptical of nuclear energy and had heard scary things from their family and friends.
"We took a long time to change our minds about nuclear, and realized that other moms, who we definitely think should be the biggest nuclear advocates, don't have time and energy to get their questions answered to the extent that might help them change their minds," said Hoff. "We felt an obligation to share what we have learned."
Hoff notes the way the nuclear industry has communicated to its stakeholders has not been effective, in ways that are "dismissive or overly reassuring." Because of their journey from skeptics to supporters, they can connect in ways other cannot.
"We can listen with empathy, share how we may have had similar feelings, help people feel validated, and then answer questions with technical expertise using our first-hand experience and data from reliable sources," said Hoff.
Even with nuclear energy's great range of benefits, Hoff noted that the industry must find different ways to talk about the technology and deliver its value proposition. "We have found that most people are open-minded, but they haven't had access to good information or haven't had an experience where they learned about nuclear in a way that helped them connect why the issue matters to them," she said.
Another reason the nuclear industry has struggled to connect with stakeholders is its relative lack of diversity, especially when it comes to gender. While the trend is improving, the industry still has a long way to go.
"Every hiring manager out there should have diversity on their mind, and leaders need to intentionally seek out input from people who look, think, and act differently. This will not only help us become more diverse and inclusive, and it's also proven to increase performance," said Zaitz.
Even though the future of Diablo Canyon and many other nuclear facilities remains far from certain, the co-founders of Mothers for Nuclear remain quite positive about the technology's ability to provide reliable electricity, energy security, solutions for nuclear medicine, and many other benefits.
"When I consider all the opportunities that we have to make human lives better and preserve our natural environment, I am optimistic," said Zaitz.
Help us grow and achieve your potential at a values-driven business.