Press Release: Thomas Thor Responds to rising demand for specialist talent with expansion of global team working on Net Zero assignments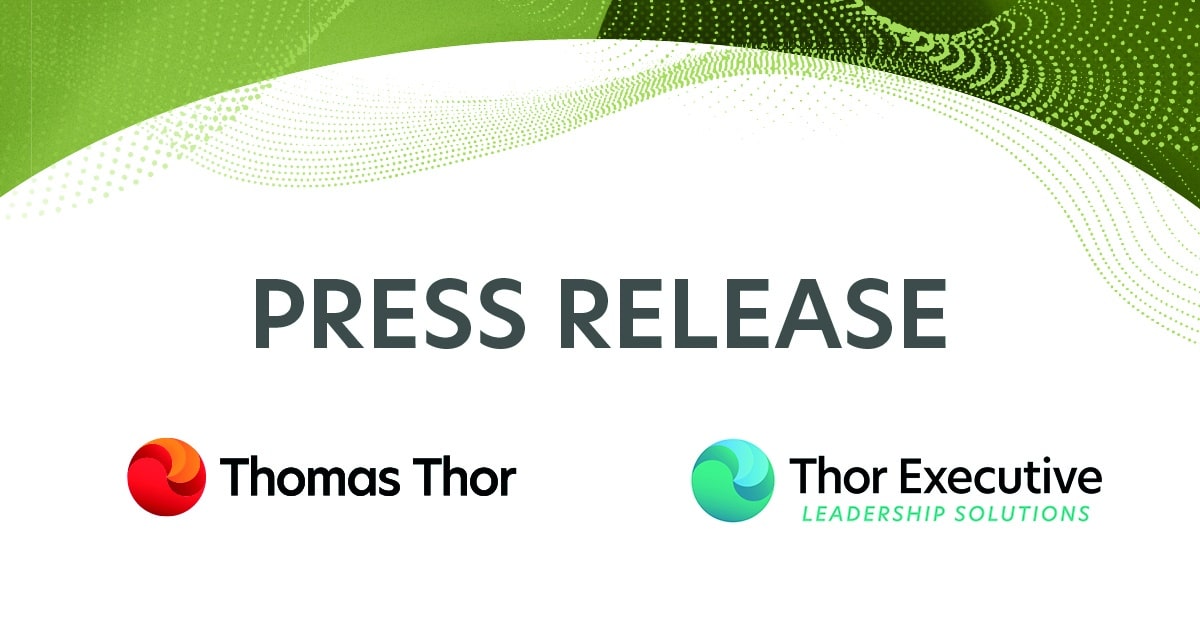 Amsterdam, The Netherlands and Greater Cleveland, Ohio 20 April 2023.  Thomas Thor today formally announces the expansion of its global Net Zero team, dedicated to servicing the talent needs of organizations across the breadth of the energy transition space.  The team will build on Thomas Thor's extensive global talent base and offer clients the full suite of the company's recruitment, executive search, and workforce consultancy services.
With an initial focus on sectors including onshore and offshore wind, solar, battery and energy storage, green hydrogen and grid transformation, the team brings together expertise across the UK, Middle East and North America and will accelerate Thomas Thor's work with organizations adjacent to the nuclear sector.
"For the past thirteen years Thomas Thor has been identifying critical talent and relocating staff around the world to many of the most important infrastructure and energy projects.  Whilst our initial focus has been attracting people to roles across the nuclear sector, our knowledge has been sought by those who recognize our ability to identify comparable skills and deliver in new and adjacent industries." Said Gaetan Deshais, Global Director of Net Zero.   "We have been working within the Renewables space for some time, but the expansion of this dedicated team brings more focus to these sectors which we intend to build and grow."
Thomas Thor's Net Zero team is led by Gaetan Deshais, Global Director based in Abu Dhabi.   Jamie Braddock drives the European and UK team, working in partnership with Loree Weber, who directs the business across North America.
"Investment, appetite for innovation and the urgency to deliver meaningful transformation across many industries is creating an exponential rise in demand for specialist talent."  said Callum Thomas, CEO of Thomas Thor.  "Thomas Thor is well placed to fulfil many of these roles.  Our heritage in Nuclear, our ability to find the right people and mobilize them around the world, are all strengths.  As a company we believe in in a clean energy future and I'm excited about bringing our knowledge to many different organizations striving for the same."
~~
About Thomas Thor
Thomas Thor provides recruitment, leadership search and workforce consulting services to the global nuclear Industry and organizations shaping a Net Zero future; including renewable technologies and large scale infrastructure projects through its Net Zero team.  Founded in 2009 on a belief in a clean energy future and in the power of human ingenuity to create a better world, the company vision is to enable the acceleration of net zero through the mobilization of knowledge and talent. Known for its nuanced understanding and knowledge, deep involvement in the sectors it serves, and commitment to ED&I, Thomas Thor strives to be a partner of choice across its international network.
About Thor Executive
Thor Executive is a global team of specialist search and leadership consultants working with clients to offer a tailored range of search and consultancy services aligned to regulated and safety-conscious environments, including the breadth of the nuclear sector, industrial megaprojects and renewable sectors. Created in 2022, Thor Executive unites consultants in Europe and the Middle East with the expertise of the KeySource Global team in North America and brings this expertise under a single brand to support organizations to identify, attract and secure the leaders needed to drive delivery and transformation on some of the most high-profile projects and sites.
Contact:
Nick Messenger
Global Commercial Director
n.messenger@thomas-thor.com
Help us grow and achieve your potential at a values-driven business.