Rita Baranwal: Nuclear Energy's Best Days Lie Ahead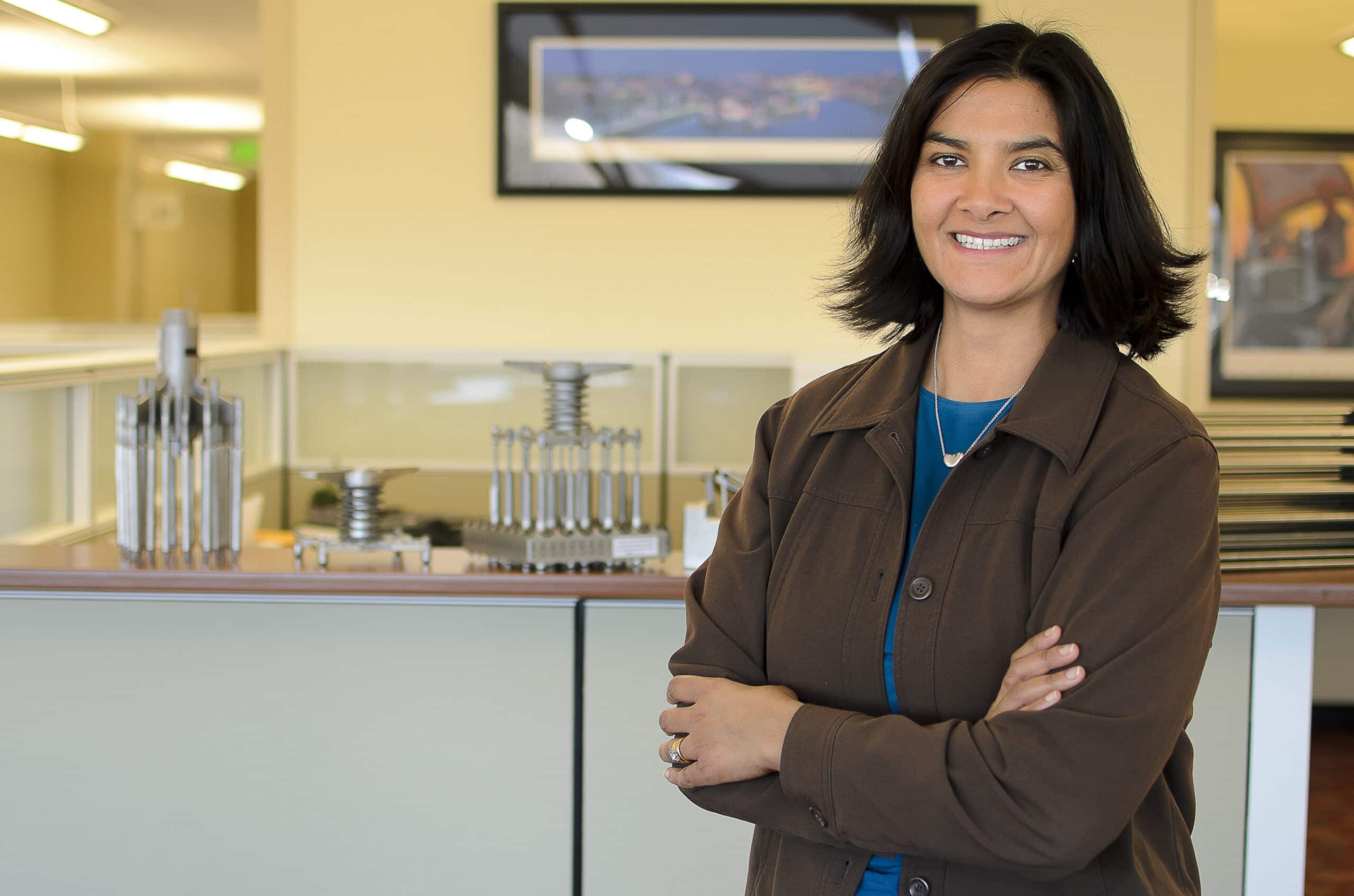 By Jarret Adams
For Dr. Rita Baranwal, returning to Westinghouse as Chief Technology Officer in January 2022 was a sort of homecoming. Before her stint serving as Assistant Secretary for Nuclear Energy at the U.S. Department of Energy, she previously had worked at Westinghouse as Director of Technology Development, leading the development of next-generation nuclear technology. On her return to Pittsburgh, she was happy to see how much these technologies had advanced during her time away.
Given her experience as the Energy Department's top nuclear official and in guiding technology development for one of the world's leading nuclear suppliers, her vantage point on nuclear energy today is necessarily unique. Her take? The road ahead has never been more promising.
"There's so much excitement around nuclear power right now," says Baranwal. "Countries that are new to nuclear energy are interested in developing new nuclear plants as part of their energy mix. Countries with existing nuclear are considering new nuclear plants – both small and large."
The combination of the climate crisis, the pandemic, and other world events has changed the playing field for nuclear energy, creating the most favorable environment for nuclear energy seen in decades, or perhaps ever. And there is a wider range of customers and applications.
It is not just about power generation, there is growing interest in other applications such as producing radioisotopes for medical uses or powering space exploration.
"The universe is expanding – we are opening the aperture on what is possible in nuclear energy," Baranwal notes. Along with the wider market opportunities, she adds: "There is greater collaboration between industry, national labs, academia. All of that will help us move even faster."
In her role as CTO, Baranwal is helping Westinghouse cultivate its lineup of reactors to respond to the widening global market opportunities. There is the Gigawatt-scale AP1000® unit, already proven in its operations in China and nearing operations at the Vogtle site in Georgia. And to suit smaller demands, a 300-megawatt small modular reactor (SMR) is under development and leveraging proven AP1000 technology, which allows for an accelerated development and commercialization process.
Then, there is the eVinci™ Microreactor which produces 5 megawatts electric (MWe). It can be used to power remote locations like islands or arctic communities, as well as military installations and universities. Next, there is the next-generation lead-cooled fast reactor (LFR), a medium-sized , 450 MWe advanced reactor with many operational and safety advantages. Westinghouse signed a cooperation agreement in October 2022 with Ansaldo Nucleare of Italy for development of the LFR.
Baranwal has come a long way since starting her career developing advanced fuel for submarines at Bettis Atomic Power Laboratory in Pittsburgh. Selected to drive a group of interns from Pittsburgh to Newport News shipbuilding facility in Virginia, she was at first disappointed in her new assignment, thinking she had drawn the short straw. But when she and the interns had a chance to see the U.S.S. Ronald Reagan nuclear aircraft carrier under construction, they were awestruck.
With this experience, she fully appreciated the awesome energy density of the atom harnessed to power an aircraft carrier. Moving to the commercial nuclear power sector, she gained recognition of how this technology can produce reliable electricity that can keeps the lights on while protecting the climate for future generations.
"I've always appreciated how important having clean, reliable power is for people's well-being. As a mother, I want to do everything I can, so my children inherit an environment that is even better than the one I grew up in," Baranwal said.
Born and raised in the United States, she travelled to India with her parents every few summers to visit extended family. During those visits, Baranwal witnessed the consequences of not having clean, reliable power. She recalls the smell of diesel everywhere, washing the soot from her face in the evenings, and seeing the excitement of her father's family when his former village home got access to electricity.
Even with a new surge of interest in nuclear energy, she recognizes that countries will still rely on a range of energy sources. Even so, she sees nuclear energy as unique for its ability to produce reliable, clean power around the clock, while at the same time offsetting carbon emissions that contribute to climate change.
"Nuclear needs to be a generous-size piece of the energy pie. We need every tool in toolbox, because we can't get to zero carbon without nuclear," Baranwal said.
The expanding opportunities in nuclear energy are not just about new technologies and new applications; it's also about new people and fresh approaches breathing new life into the nuclear energy sector.
Having earned her doctorate in materials science and engineering, Baranwal is quick to note that for nuclear to achieve its full potential, the sector will depend on a wider range of backgrounds and skillsets, beyond just those of nuclear engineers.
"We need not just nuclear engineers, but all types of engineers. And not just engineers but accountants, social scientists, and even art history majors. It will take all types of people for nuclear energy to succeed," Baranwal said.
Another key factor in helping the nuclear industry be successful is improving the quality and quantity of communications.
"We need to talk more about what we do, and why we do it," she said. "And it's not just the communications people who need to do the communicating, it's everyone in our industry who needs to step up."
Asked what advice she would give to a university student considering a career in nuclear energy, she responded: "Hurry up, we need you to join us now!"
Help us grow and achieve your potential at a values-driven business.