Why you should always be realistic about your language skills in your CV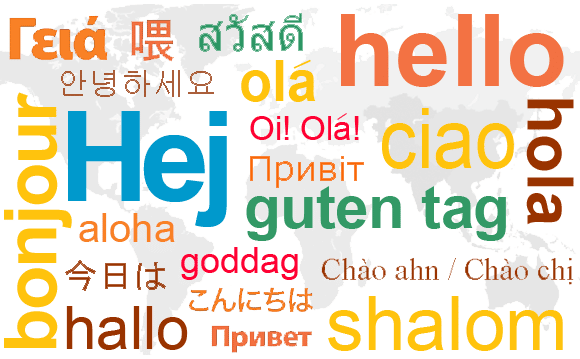 The nuclear industry is an international industry where multilingual professionals are in high demand. Unfortunately, candidates often overestimate their proficiency in foreign languages, and this can seriously affect their job prospects – more so than if they state their level accurately.
Be truthful
"Bilingual", "Fluent" and "Professional" are terms commonly employed to indicate the level of fluency in a given language. Be careful using these terms, as you can be sure that if specific languages are required as essential skills in a job description, you will have to successfully demonstrate your proficiency sooner or later.
First, be true to yourself while drafting your CV, second be honest with your potential future employer. Always be ready to switch to another language for a short conversation, even when you might not expect your interviewer to be able to speak with you in the required language (e.g. Russian or Chinese).  At Thomas Thor for instance, the initial qualification call is performed by multilingual recruitment consultants – we have no fewer than 10 different nationalities on staff, speaking 15 different languages!
If your level does not match what you have written in your CV it creates a bad impression, and calls your experience and skills into question. On the other hand, if you are open about the fact that your level is not as good as it used to be 10 years ago, and that you would certainly need about 3 months of active practice to get back to working proficiency, it can become part of the discussion as a positive attitude, and one that indicates that you are ready to make an extra effort because you really are interested in the position!
Be specific
"Read, written, spoken" is an expression often used as well. For instance, when I say my Dutch level is "read, written, spoken" I mean that I can read simple headlines in the newspapers, barely order a beer and proudly write my home address without any spelling mistakes! When I say my Spanish is "conversational" it means I can manage a personal conversation with natives about my hobbies and make myself understood as a tourist, but it would take some studying to arrive at working capacity or fluency.
What about the Common European Framework of Reference for Languages?
The Common European Framework of Reference for Languages (see table below) is, in my opinion, a very useful tool to determine your proficiency level in any given language.
However, as your CV will probably be read by distinct categories of professionals – recruitment consultants, HR advisors, technical managers, CEO, etc. – don't forget to indicate the level name of the framework as well, for example, Independent User (B2). We all know how satisfying it is to have the right to indicate a hard-earned level, so share it with pride in terms that even a non-specialist can understand!
For more information about the CEFRL follow this link http://www.coe.int/en/web/common-european-framework-reference-languages/table-1-cefr-3.3-common-reference-levels-global-scale.
Thanks to my colleagues Pierre, Raha, Lucie, Anelia and Ginta for their help and to Callum Thomas for his support!
Help us grow and achieve your potential at a values-driven business.