Teaming up on the front line of diversity and inclusion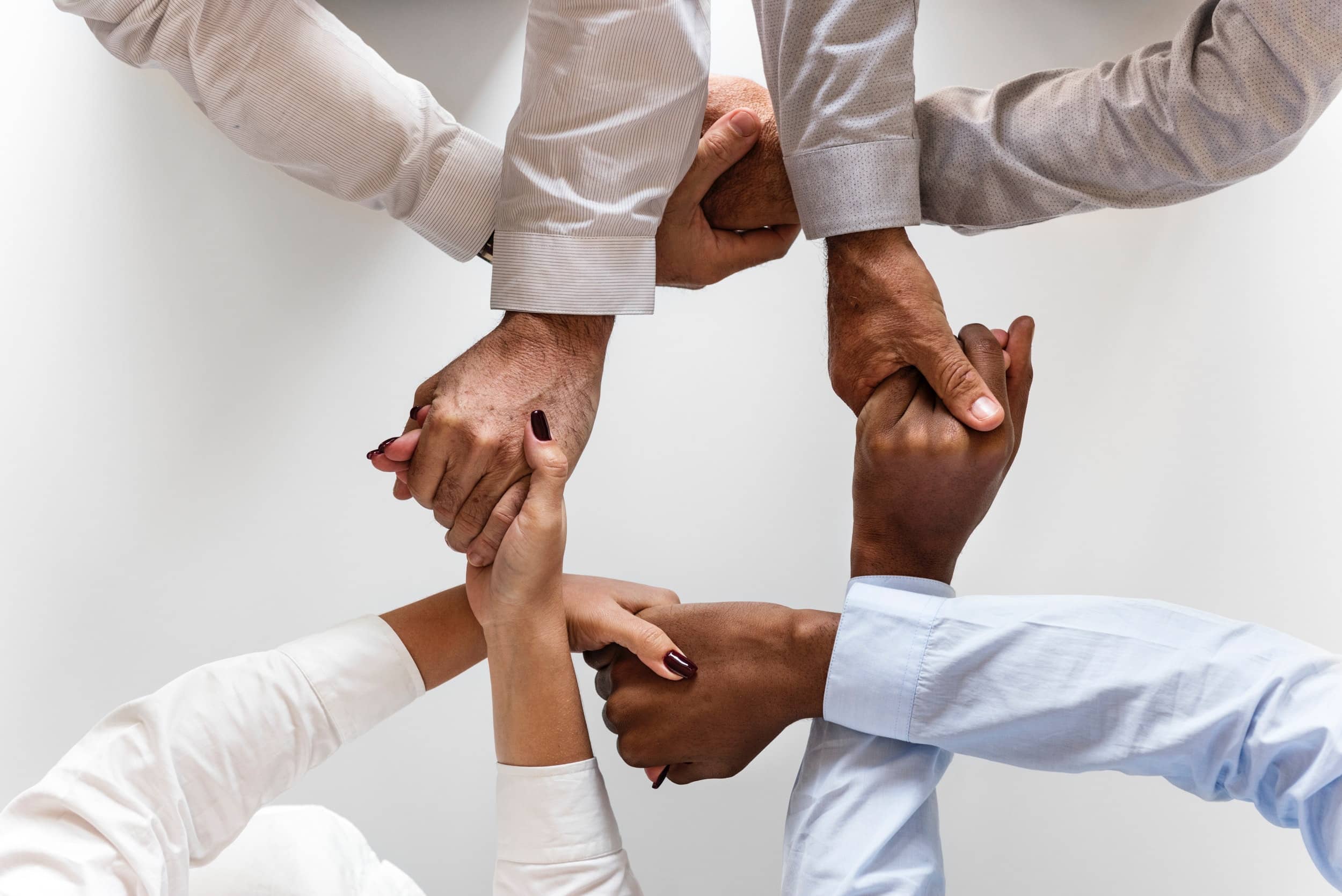 We know that diverse and inclusive workforces are more productive, more creative and make better decisions, but the question remains – how to get there from here? A new social media group creates a peer network for people managers and team leaders in the UK nuclear industry to share information that will empower and enable each of them to create the right working conditions for everybody to thrive.
By Callum Thomas and Monica Mwanje.
We all want to work in teams of amazing colleagues we can learn from, but how can we do that when fantastic people don't even come through the door? Or when they leave because they feel unwelcome or when inflexible working hours are taking a toll? Or perhaps worst of all, when a manager or team leader is aware someone is uncomfortable but is uncertain how to put things right?
Several initiatives supporting specific aspects of diversity in the nuclear workforce have been successful for years, for example Women in Nuclear and the Young Generation Network. In part thanks to their contributions the conversation about diversity has evolved to one about encouraging the inclusion of all people to mutual benefit, with respect and consideration for any way in which they may be a minority among their coworkers. In common with age and gender the nuclear industry workforce also needs to diversify in many other aspects, for example race and sexuality to name just two, and to be inclusive to them all as well as the range of people's personal circumstances such as mental health or family commitments.
However, for organisations to become more inclusive they have to make changes around culture and leadership and this can sometimes be very challenging for people managers to bring about. Goals such as the one set by the UK's Nuclear Sector Deal to achieve a 40% female workforce in 2030 play an important role, as do the policies handed down by CEOs and other leaders in the sector. But in the end we depend on the awareness and good practices of managers at every level to make diversity and inclusion an everyday reality for the 64,000 workers in the country's industry.
The good news is that line managers have on average six or seven people reporting to them, which means the front line group of people responsible for diversity and inclusion in UK nuclear is more manageable at around 11,000. This group includes all people managers, from team leaders with three recent graduates to CEOs with an executive team reporting to them. There is further good news in that a large amount of information already exists on diversity and inclusion, a lot of it coming from successful changes already made in other industries.
We want these managers and leaders to ask the question of themselves: What can I do to support diversity and inclusion in my team? Our vision is for them to find the answer to that question as part of a self-sustaining community of engaged managers and team leaders looking at the issue together and supporting one another.
To bring all the stakeholders together with the most practical content we have created a new LinkedIn group called Diversity & Inclusion in UK Nuclear . By reading and discussing practically focused content such as tips, successes and case studies, nuclear industry managers will be informed on the approaches which are already known to work and empowered to take steps that will make an impact. We welcome all managers with a role to support diversity and inclusion to join and take part and we hope that the organisations that make up the industry will support that. The page can be viewed without having to be a LinkedIn member and with no requirement to join, while the best of the content will also be shared through Twitter (https://bit.ly/2Tk30ej)
And as the community builds we expect further benefits to flow from community interaction, such as help for managers to identify useful outside points of reference, such as others that have successfully overcome challenges, or help them with their current practices. Lastly, the power of social networking also enables participants to exchange experience and advice one-to-one and for trusting relationships to develop between engaged stakeholders across the industry.
Last year a report by McKinsey & Company concluded again that the most ethnically diverse teams were 33% more likely to outperform their peers on profitability, while the least diverse teams were likely to underperform by almost the same amount. Looking at gender diversity, the same study showed the same correlations with with both profitability and value creation.
There is no doubt that diversity and inclusion stand to transform our working lives, company performance and industry performance for the better, so let's work on it together. As a group of 11,000 people at the front line, we can achieve real positive change by taking action ourselves in the way we build and manage our teams. Taking action means taking ownership of our own team and implementing ideas that we gather from each other and from other industries. We are both very proud to have started this initiative, which represents a starting point for accelerated change, but it has to be sustained by all members as a group effort.
Callum Thomas is the founder and CEO of Thomas Thor Associates, a recruitment, executive search and HR consulting organisation dedicated exclusively to the global nuclear industry and with offices across Europe, North America and the Middle East.
Monica Mwanje is the founder and Managing Director of MM Creative Solutions, a specialist Management Consultancy providing: Bid, Business Development and Strategic Support services to organisations seeking growth in the nuclear industry.
Help us grow and achieve your potential at a values-driven business.